See how to view your current number of pending connection requests on both CloudKennect and LinkedIn as well as some tips to keep them below the "LinkedIn Jail" threshold.
---
(Last Edited April 11th, 2022)
View Pending Invites on LinkedIn
Follow the video tutorial below or continue reading the knowledge base article.
It is possible for LinkedIn to restrict you from sending new invites if you accumulate between 250 and 500 or more pending connection requests.
---
How to View Pending Invites
You can see your current number of pending invitations on Kennected.
To do this, go to your CloudKennect Dashboard, scroll down, and see the number of pending invites below your name and profile image.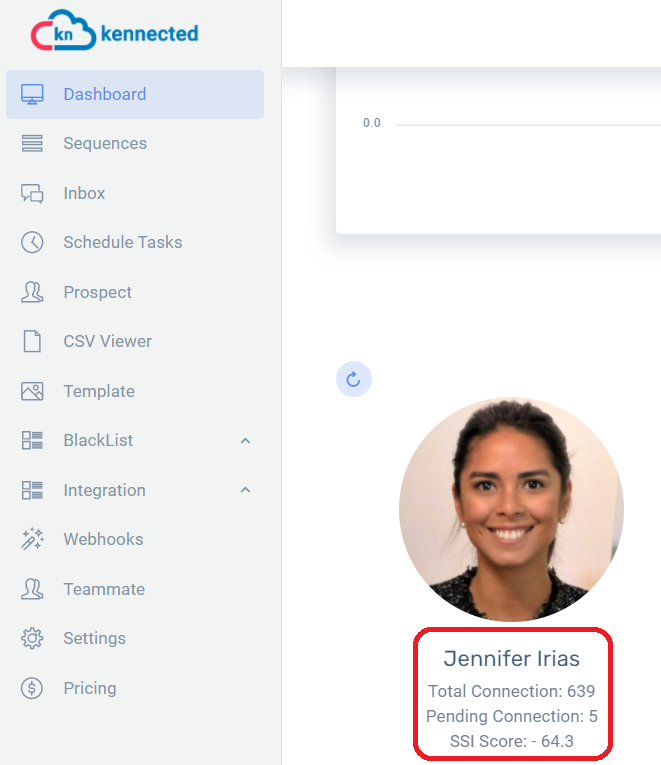 ---
How to access Pending Invites on your LinkedIn Profile
If you have over between 250-500 or more, it is highly possible you could be restricted from sending out new invites


In this case, we suggest you start withdrawing those invites, beginning with the oldest ones
---
How to withdraw Pending Invites
Check out this Knowledge Base article
---
How to avoid having too many outgoing Connection Requests?
The best way to limit the number of requests Kennected sends out is by setting the maximum number of daily invitations per sequence to a number that is comfortable for you and scales with your current number of connections on LinkedIn.
Typically, you don't want to send out any more than
30 requests per day below 500 connections
50 per day below 1000 connections
100 per day beyond 1000 connections
Important Note: When setting up your sequence, we suggest you set the **Withdraw request if not accepted ** anywhere between 5 and 10 days in order to avoid LinkedIn Jail
---
What should I do if get restricted on LinkedIn?
Please read the following Articles:
Creating a LinkedIn Support Ticket

Note: If you have any questions regarding the "View Pending Invites on LinkedIn" feature, contact us at support@kennected.io or file a ticket on the top of this page