Stop letting your Sales Navigator, Recruiter, and Premium InMail credits from rolling over every month and start putting them to work.
We found a lot of Premium users roll over their InMails credit every month. This means that in some cases an extra 50 direct LinkedIn messages a month go unused every month.

Not only can KennectedReach target Open Profiles on LinkedIn, but you can also authorize KennectedReach to use your InMail credits in your outbound sequence.
Setting up your Campaign
1. Select the Inmail Step.
2. Toggle on "Allow KennectedReach to use my InMail Credits.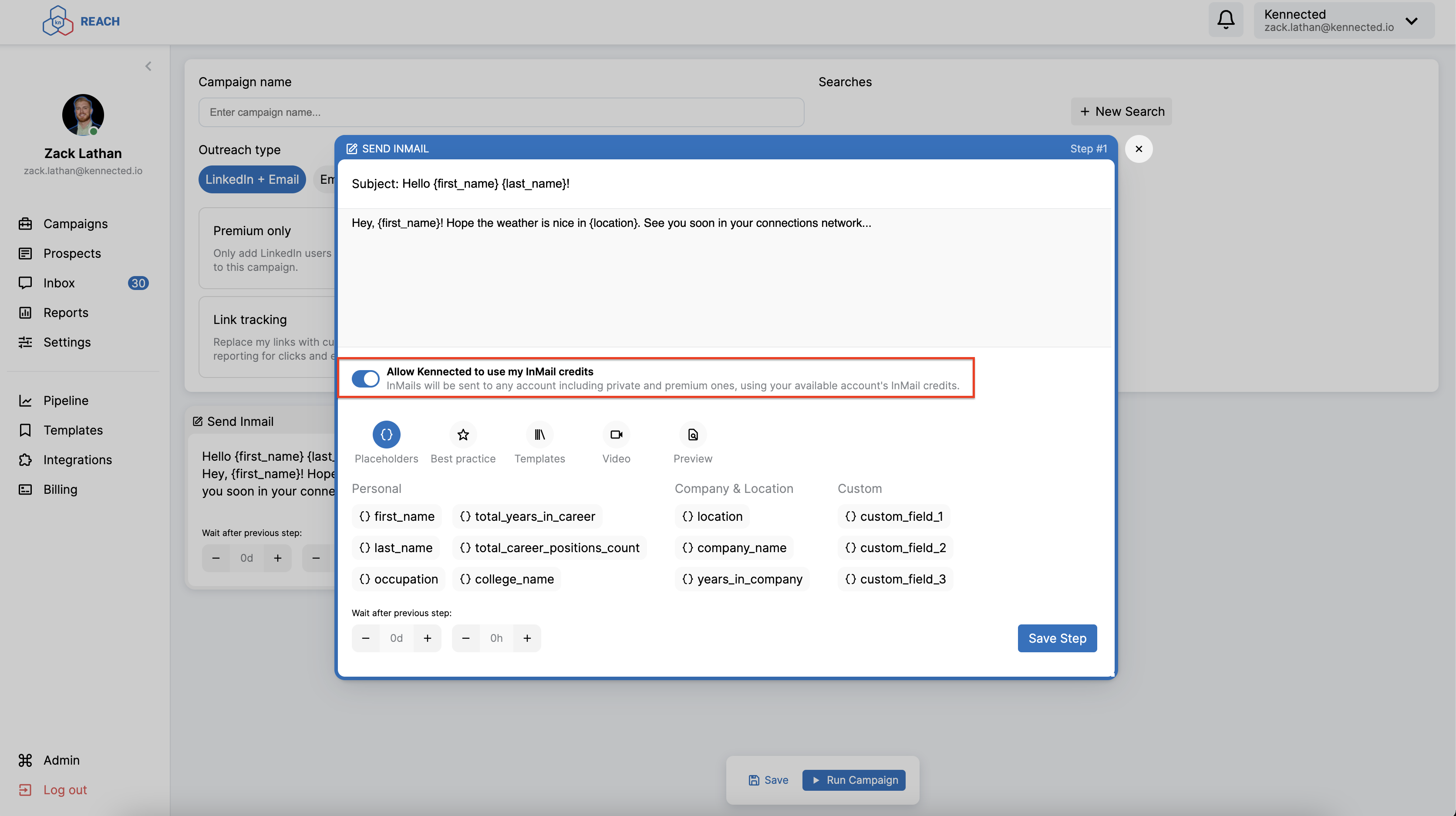 3. Make sure your InMail Credits are set up for use in the Settings Tab. Ensure that you update the amount of desired credits. You can also track the amount of Credit used last month and how many are remaining.