This will help super admin to reassign teammate seat
Note: You must be the super admin.
1.Click on the Admin Panel Tab, click on Teammate.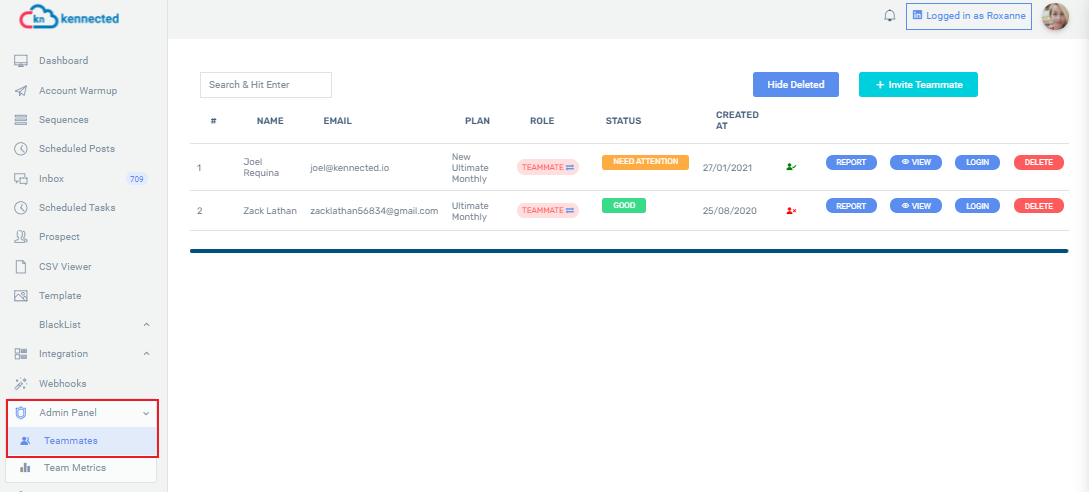 2. Login to your teammates account that you want to reassign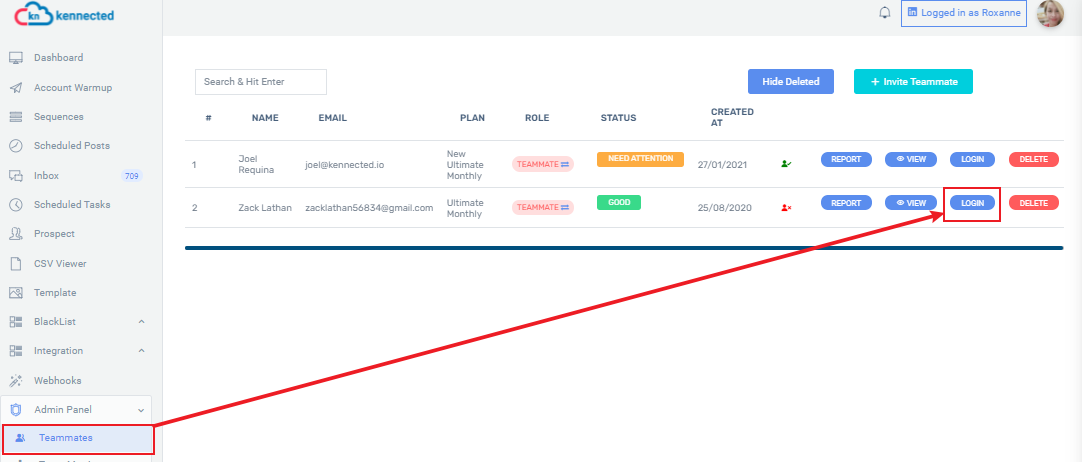 3.Once you logged in to your teammates account. Go to Settings.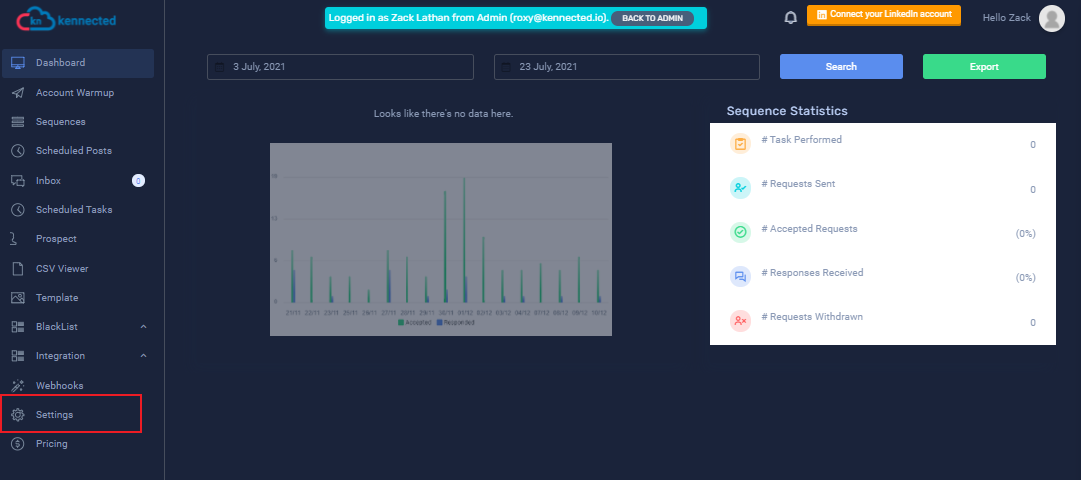 4.You may now change the email and password that you desired. Once you change it, have your teammate login to https://app.cloudkennect.com/ and have him/her change the password on his end by going into Settings.
Note: If you have any questions regarding the "Teammate-Reassign Seat" feature, contact us at support@kennected.io or file a ticket on the top of this page