Learn about teammates and clients on the Kennected platform, how to manage them, and the benefits of the feature.
---
Follow the video tutorial or continue reading the knowledge base article.
Last edited March 14th 2022
Topics:
How do I properly add teammates under my Kennected account?
What is the benefit of using a team account?
If you have a group of people that will be running Kennected together, say for example a Sales Team, you are able to add them in as teammates under one admin account. You will have the ability to share Blacklists and Templates with your teammates.
Go to the "Admin Panel" + Teammate

Click "Invite Teammate"
Fill out the Invitation Form

and click "

Send Invitation"
As the Admin, you have the ability to change the role of a user on the account. You can set them as either a client or a teammate.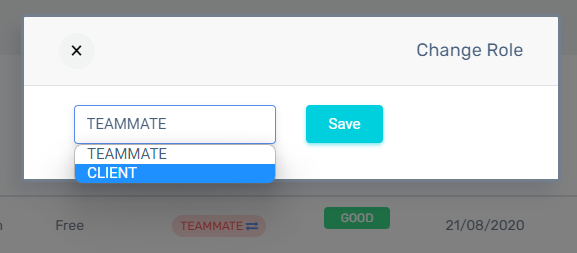 ---
Customer Account
If you're looking to only add teammates, ignore this button.
This button will only apply if you have clients (NOT TEAMMATES).
---
If you were to add a Client account, they would get login details but they would only be able to see their Dashboard, Inbox, Prospect Data and Template tabs. They wouldn't be able to manage their own Kennected account and NO shared blocklist.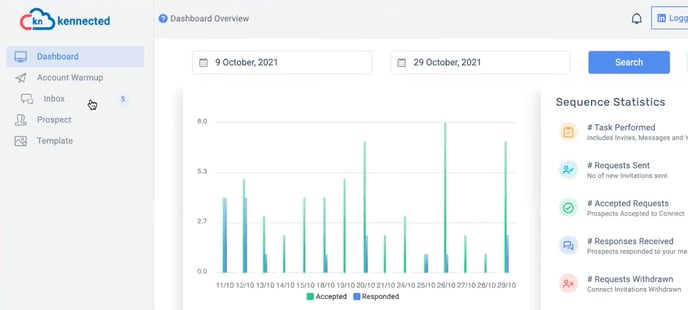 ---
Teammates would actually possess fully functioning Kennected accounts. They can run their own sequences and leverage full use of the platform.
The Admin's role is to manage the teammates, check their progress, and monitor activity.
---
What is the benefit of using a team account?
Adding team members will allow Kennected to skip out on sending connection requests to individuals who have been previously reached out to by one of your teammates
Shared Blocklist
Templates can be shared among teammates
Specific templates can be assigned to specific users
As an Admin you will have access to all teammate accounts
If you would like to add teammates to your account, please contact us for additional seats.
---
Is there an extra fee?
Yes, each teammate should pay for a monthly subscription.
Does my teammate get Onboarded?
Yes, there are 2 options.
Self-starter, with access to a webinar-style onboarding with no additional fee.
Full Onboarding Journey with an additional Onboarding Fee.
Note: All teammates should possess a Kennected License and a monthly subscription.
Note
: If you have any questions regarding the "Teammates" feature, contact us at
support@kennected.io
or file a ticket on the top of this page