Connect with global individuals attending an online webinar
Created March 14th, 2022
They say knowledge is power! Sharing knowledge looks different today than 2 years ago. We use to attend massive conferences to have the opportunity to meet our mentors, learn from them and network with individuals in our same space.
In 2020 technology and connectivity gave us the opportunity to attend any event online. All of a sudden we started joining live conferences in any part of the world. We went global!
Looking to attend an online webinar/ event? Searching for this event on LinkedIn has never been easier. Better yet, you can target Attendees and start conversations using Kennected.
In this article we will share:
How to search and join an event on LinkedIn
How to view all attendees
+ Insightful tips
---
How to search and join an event on LinkedIn?
Look for a topic or industry of interest. You can have 2 different approaches when looking for an event to attend. This could be for networking or for prospecting. If you are looking to network with individuals in a similar space, targeting event attendees can connect you with international individuals. When prospecting think of a topic they will be interested in.
Steps:
1. Search for a topic using the boolean search and select "Events"

2. Find an Event of your interest. Ideally, scheduled at least 5 days from today with less than 1,000 attendees.
If the event has more than 1,000 apply filters to your search when creating a sequence.

3. To join select "Register" or "Attend". In some cases, they will ask for your email to send you updates. You have the option to add the event to your calendar as well.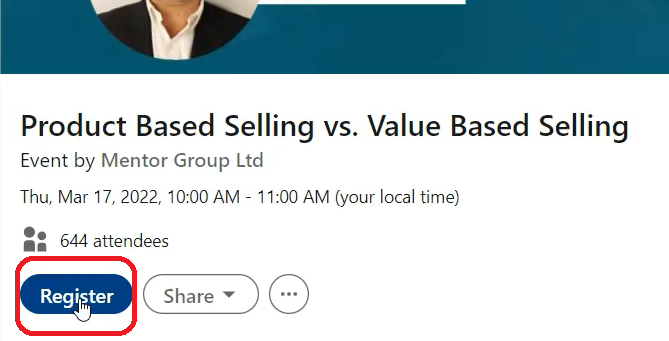 ---
How to view all attendees?
2 ways to view all attendees
You can only view attendees if you are registered or attending the event.
STEPS:
1. Click "attendees"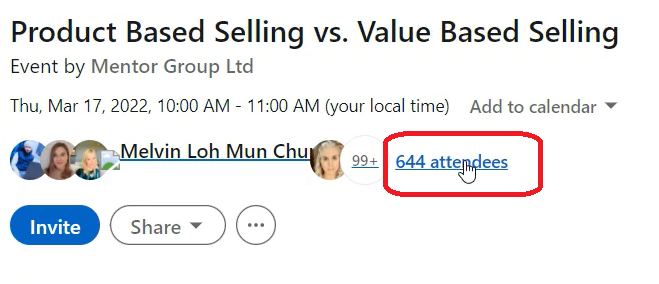 ---
2. Select "Networking" and scroll all the way down to click "see all".
If you created the event, this is how you can view all attendees.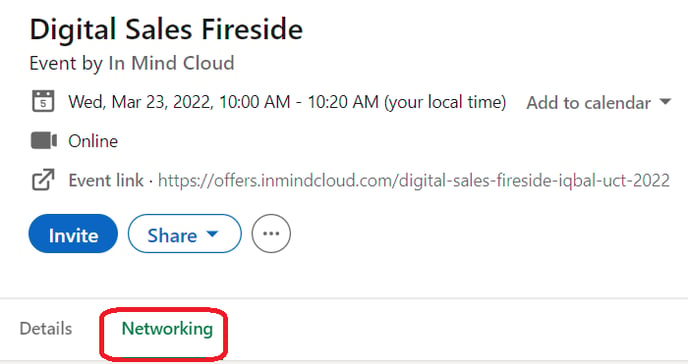 3. Now you can apply filters or use the URL for a Messaging or Invitation Sequence. (Click here to view the article). Results should be under 1000.
Note: If you have any questions regarding the "LinkedIn Event Targeting" feature, contact us at support@kennected.io or file a ticket on the top of this page