KennectedReach offers two sequencing options - wondering the difference? This article will teach you.
With KennectedReach, you can decide between using two different types of campaign sequences; simple sequences, and smart sequences.
Simple Sequences
Simple sequences are linear sequences that work in the specific order that you set. When building your campaign, structure it as a step-by-step basis whereby outreach will occur based on the previous step being completed.
You can set delays that allow these sequences to occur in a specific time interval of your choosing.

Smart Sequences
Smart sequences are conditional sequences that base outreach on the actions of the last step. It works on an "If yes then," and "if no then," basis. It provides the functionality to plan outreach depending on the actions reciprocated from the other side.
An example of this is: If connection request is accepted, send message. If not, send email to personal email.
This provides a web sequence that allows for different approaches to outreach.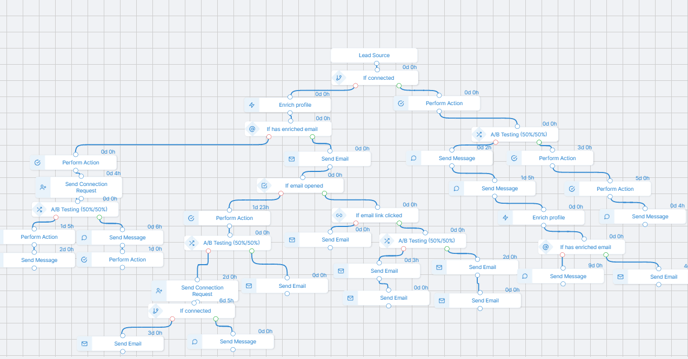 And there you have it - the difference's between a "Simple" and "Smart" campaign.
Here's a guide for building out your first campaign for further insight into building campaigns.