Learn about the search limitations of Kennected sequences and how to factor in the numbers when building them.
---
Is there a limitation on the number of results for my target audience search?
We advise keeping your target audience at a number that's within reach. Consider the invites per day that you can send out and how many days it will take you to reach out to everyone in your target audience on the search.
The limitation on the number of pages to navigate on LinkedIn is page 100. You can view 10 profiles per page, therefore your search should be under 1000 results. Once your sequence has reached that maximum, Kennected will send you an email to notify you.
You will also find a blue triangle next to your sequence, and this means that your search has run out of target users.

If you end up experiencing out of target audience, you should create another sequence with a new a search. Click here to learn more about "Out of Target Audience"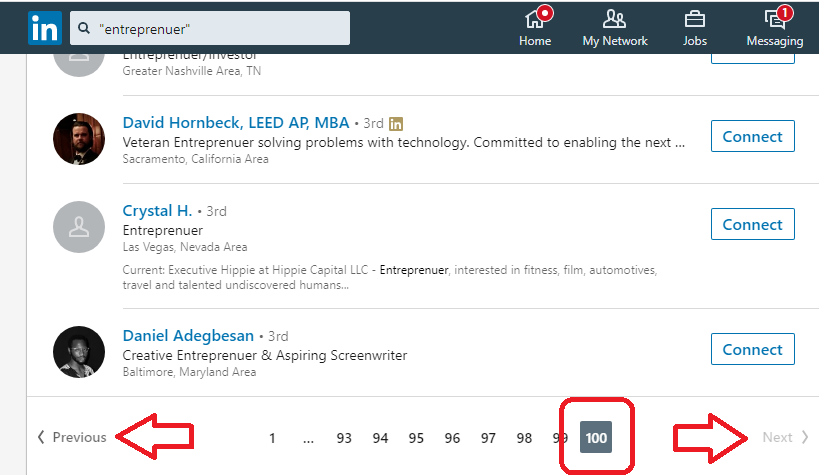 Note: If you have any questions regarding "Sequence Search Limitations", contact us at support@kennected.io or file a ticket on the top of this page