Increase your Insight Engagement on LinkedIn with this Feature.

(Last Edited April 11th, 2022)
You may have noticed a new feature in your Dashboard called Scheduled Post. This will give you the ability to schedule your post out for LinkedIn.
We suggest using this feature and scheduling at least one post per week, this will help you increase your Insight Engagement in your SSI.
---
How to use the Schedule Posts Feature
1. Click Scheduled Post + Add Post

2. Choose who can see your post (Anyone is suggested) & who can comment on your post.
3. Select the date and time when you want the post to go out + add content.
4. Save.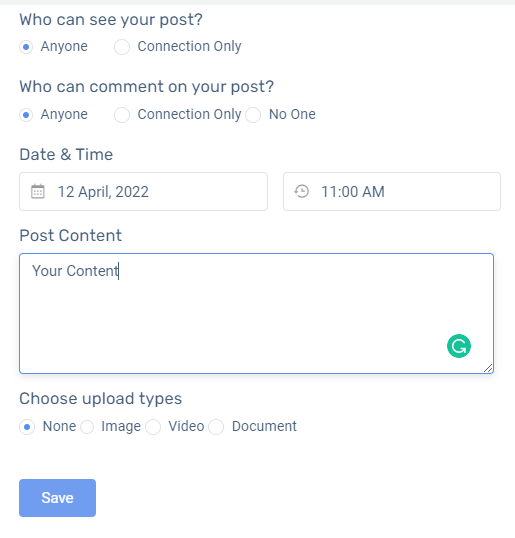 5. Once saved, you will view the details for the scheduled date & time you set to post the content in your LinkedIn.
In case you change your mind and do not want the post to go out anymore; you can either edit your post or delete it and it will no longer get posted.
---
Note: If you have any questions regarding "Schedule Post Feature", contact us at support@kennected.io or file a ticket on the top of this page