What Sales AI does and how to use it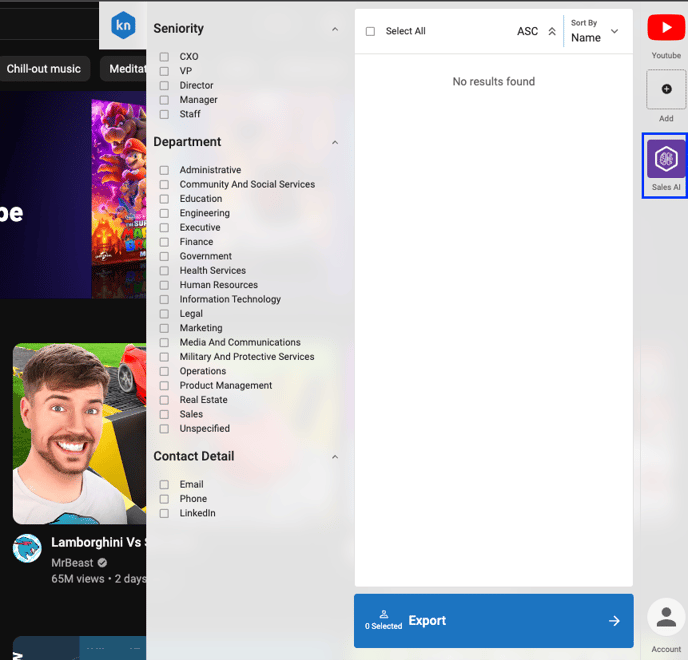 Once you've clicked on Sales AI, it will automatically generate several companies that it feels are comparable in size, revenue, and industry.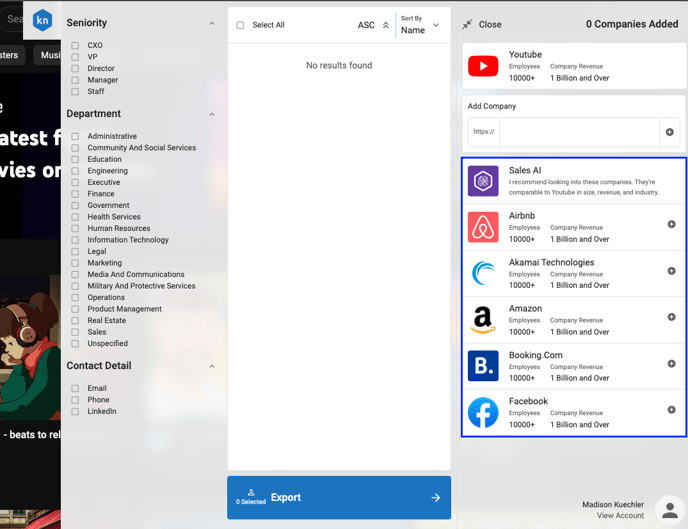 If you want to add any of the suggestions, simply click the + on the right-hand side.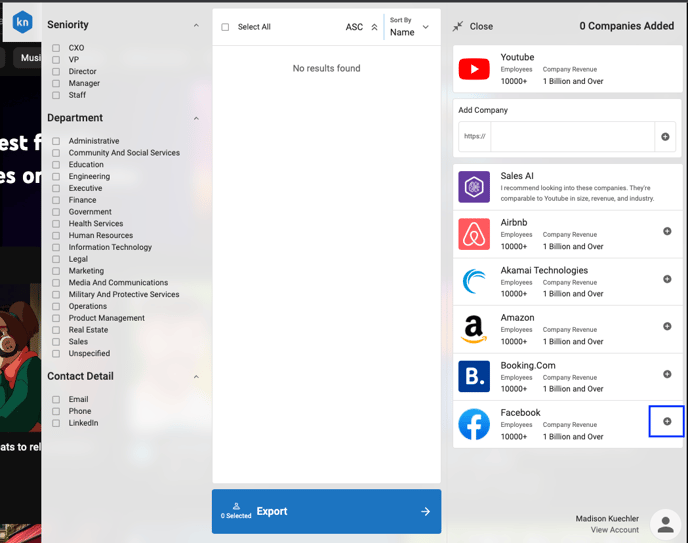 Once you have all the companies you want to search with added, use your filters as usual to narrow results.