Learn how to remove the tedious "People also Viewed" phrasing from your LinkedIn profile in this article.
---
Follow the video tutorial or continue reading the knowledge base article.
(Last Edited April 11th, 2022)
You could be showing your competitors when people visit your LinkedIn profile. This is the main reason we suggest removing "People Also Viewed".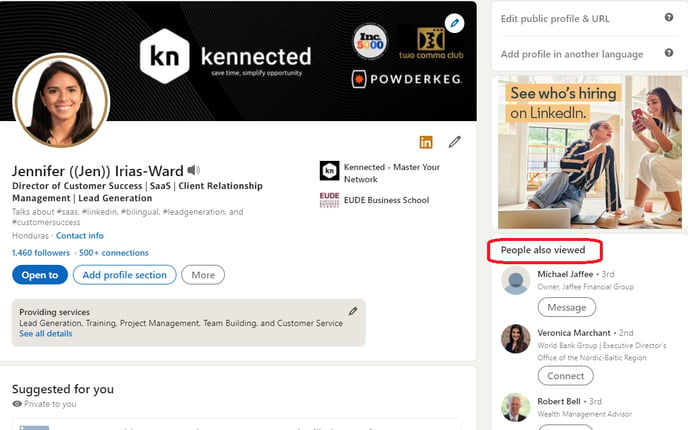 ---
Remove "People also Viewed" from your Profile
Steps:
Click "Me" + "Settings and Privacy"

Go to "Account Preferences" + "Site Preference"
Go to "People also Viewed"
Select "Change" + toggle the switch to "No"

Once these steps are completed, competitors will no longer receive free advertising from your LinkedIn profile.
Note: If you have any questions regarding "Removing "People also Viewed" from Your LinkedIn Profile", contact us at support@kennected.io or file a ticket on the top of this page.