Learn how to easily optimize your profile's most attractive characteristics.
---
(Last Edited April 11th, 2022)
Making a Strong Impression
Follow the video tutorial or continue reading the knowledge base article.
---
Profile Picture
Let's get started by setting up your profile picture and banner image. For your LinkedIn profile picture, be sure to use a recent, professional looking and high definition photo.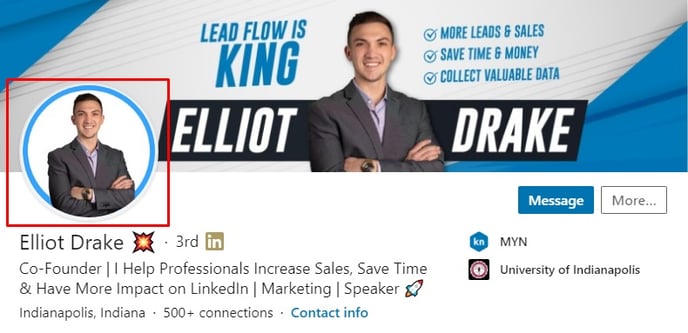 ---
Banner Image
Next up, you'll want a high quality banner image to represent something about you, your business, or yourself. You can also go to canva.com or unsplash.com for free high quality resolution photos.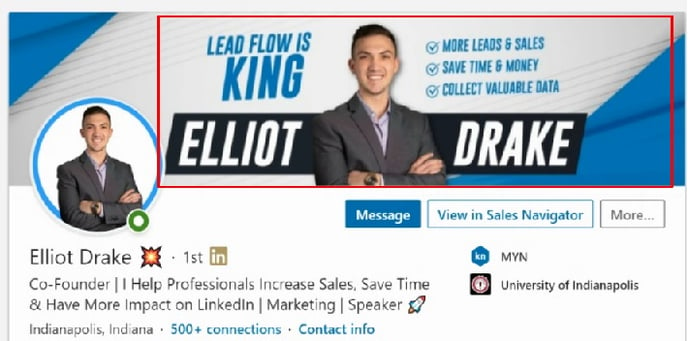 ---
Uploading a Banner Image
Once you have found a photo you'd like to use, you can upload it by clicking the pencil on the top right corner of the banner on your profile page.
Next, you'll click on "Change Photo" to switch to your new chosen image.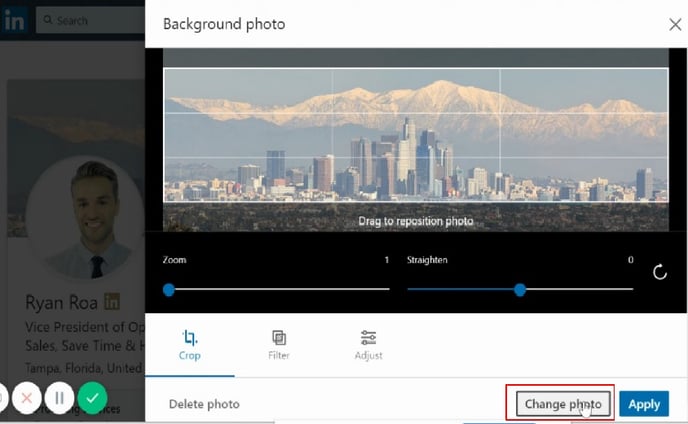 Finally, click "Apply" and you're all set for your profile picture and banner image!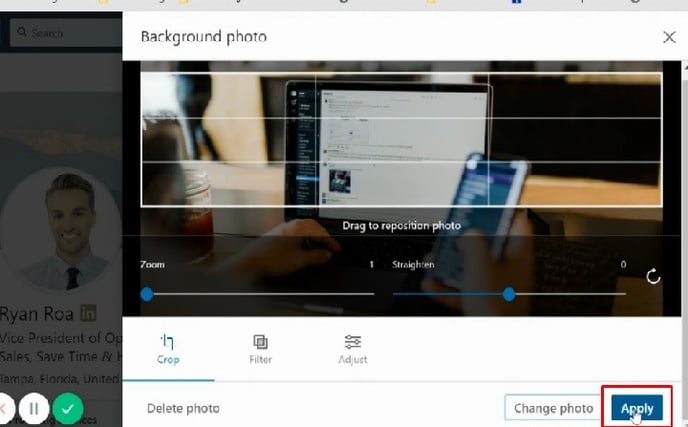 ---
Headline Statement
This area just below your profile picture is known as your headline statement.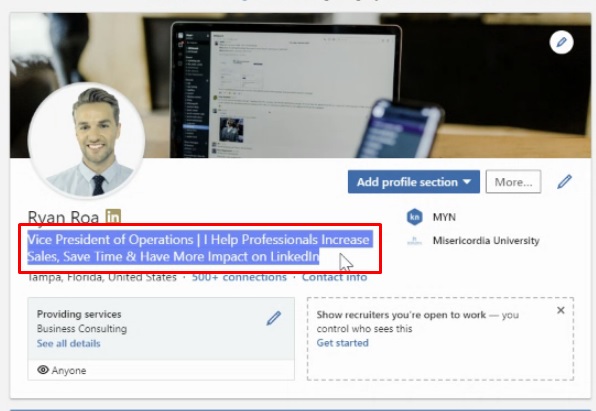 This is important because when you send out invitations to your prospects, they will often visit your profile and see three items - your profile picture, your full name, and your headline statement.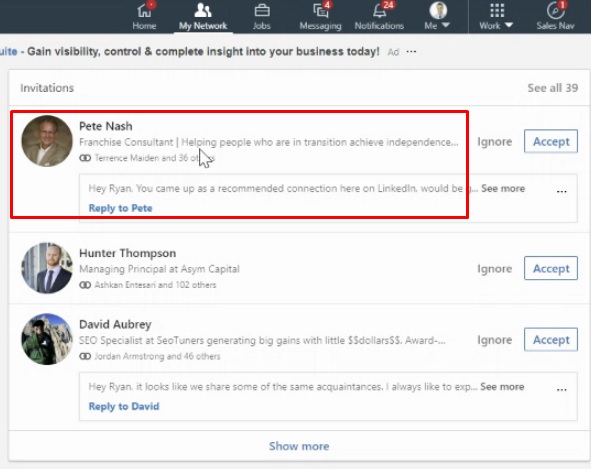 Tip: We suggest you include your position in the company together with an "I help" statement, who do you help, what do you help them do and how do you achieve that.
Formula: I help [who] to [result/transformation] by [your service offering/product/process]
Note: If you have any questions regarding "How to Create Your Headline Statement", contact us at support@kennected.io or file a ticket on the top of this page.