Learn about post sequencing and how to target specific posts for their user engagement.
---
(Last Edited April 11th, 2022)
What is the Post Engagement Feature?
Follow the video tutorial or continue reading the knowledge base article.
In this article, you will learn how to send invitations to people who liked or commented in a post.
---
What to consider before you send them a connection request:
Comment on the post
Engage with other people comments
Give the post a like
---
Some tips for engaging
Keep your comments positive – negativity won't reflect well on you.
Ask a question – this encourages debate, which prompts more comments and widens the viewership of the post.
Discuss an angle or idea that the person who wrote the post didn't discuss. This shows you are a proactive person to be connected to, and you know your stuff too. This helps build visibility and credibility.
Don't say 'great post'! Why? Because when somebody looks at your activity feed and all it says is "great post", they know you are not an engager and do the bare minimum. This will not impress people.
---
The benefits of engaging
You will receive more connection invites.
It gives you visibility to the extra degree of connection, so many more people will see you, your photo and your material.
If your comments are really useful and they add to the debate, this will enhance your credibility.
---
Steps to create a Post Engagement Sequence
Select a post that you want to utilize for your target audience. Check the number of Likes and Comments before moving on with the sequence creation


On the top right side of the post, click on the three dots

. Select "

Copy Link to Post

"




Go to Kennected. Click on "Sequences" + "Add New" +

"

Invitation Sequence"


Add a Sequence Name

+

Working Hours


In the target audience box, paste the LinkedIn Post URL that was copied earlier,

then press

ENTER

on your keyboard

Select either Likes

or

Comments

and click "

Done"
Likes (if you want to reach out to people who have liked the post)
Comments (if you want to reach out to people who commented on the post)

Set up the Connection Message, Follow-up message, and days for automatic Withdrawal. Click "Submit"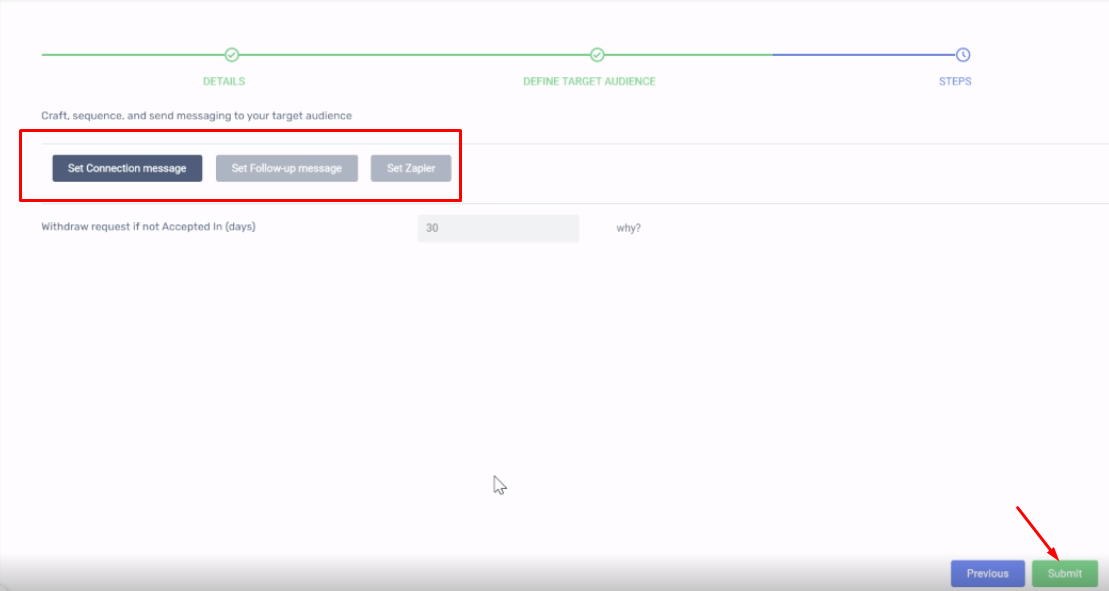 Note: If you have any questions regarding "Post Engagement Feature", contact us at support@kennected.io or file a ticket on the top of this page