Learn how to use the "mark as unread" feature of the CloudKennect inbox by following the guide below.
---
What does this Feature do for Me?
Follow the video tutorial or continue reading the knowledge base article.
Our Inbox will help you keep track of the messages you haven't read. A blue bubble will be visible next to the conversation, meaning that you have not yet read/opened the message.
If you click the message, then the blue bubble will disappear. If for some reason you cannot respond to the message immediately, you can mark the message as "Unread".
You can click on the open envelope button which says "Mark as Unread" icon on top of the message.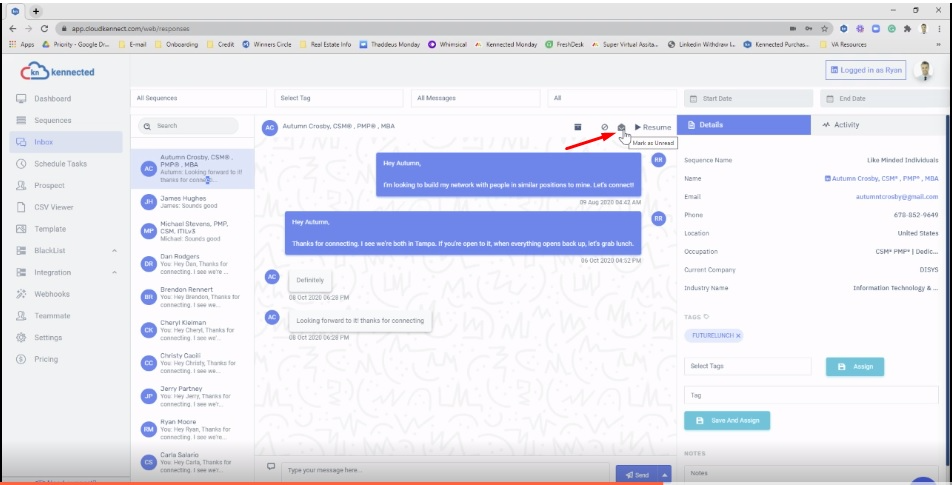 Once you click on the open envelope, you will notice that the blue bubble is back so you know to go back to the message when you have a chance and respond.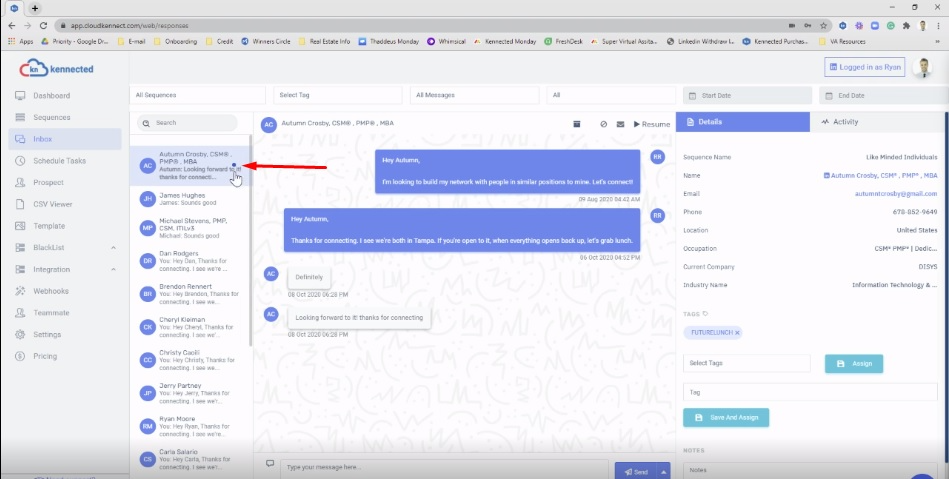 Note: If you have any questions regarding the "Mark as Unread" feature, contact us at support@kennected.io or file a ticket on the top of this page