How to connect your integrations
There are four options we have for integrations.
Kennected Reach
Google
HubSpot
SalesForce
To access the management page, you'll need to select at least one prospect and click "Export."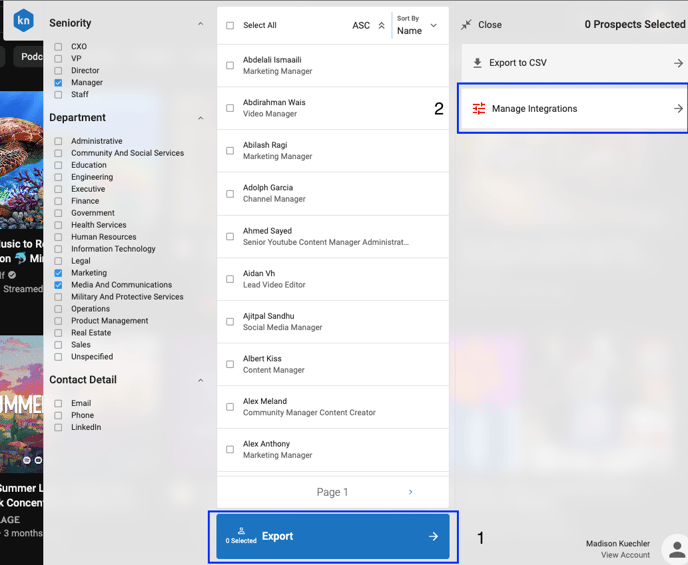 From here, you can select "Manage Integrations"
Once you have done that, you'll simply select which platform you want to integrate with and follow the sign-in instructions.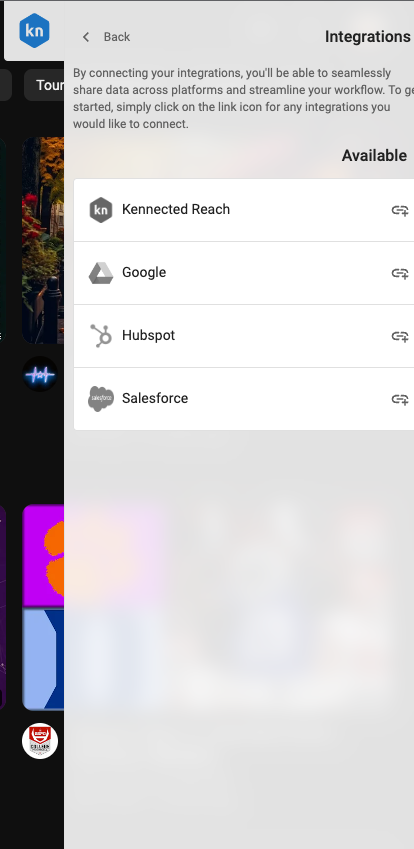 Once you're integrated, it will then be listed as an export option.