Target your ideal profiles by leveraging LinkedIn's powerful persona-driven targeting system.
This targeting method requires a sales navigator subscription and allows you to leverage detailed target criteria available on LinkedIn.
Filter prospects and target profiles using the most popular target criteria:
Step 1: Access your Sales Navigator Filter Search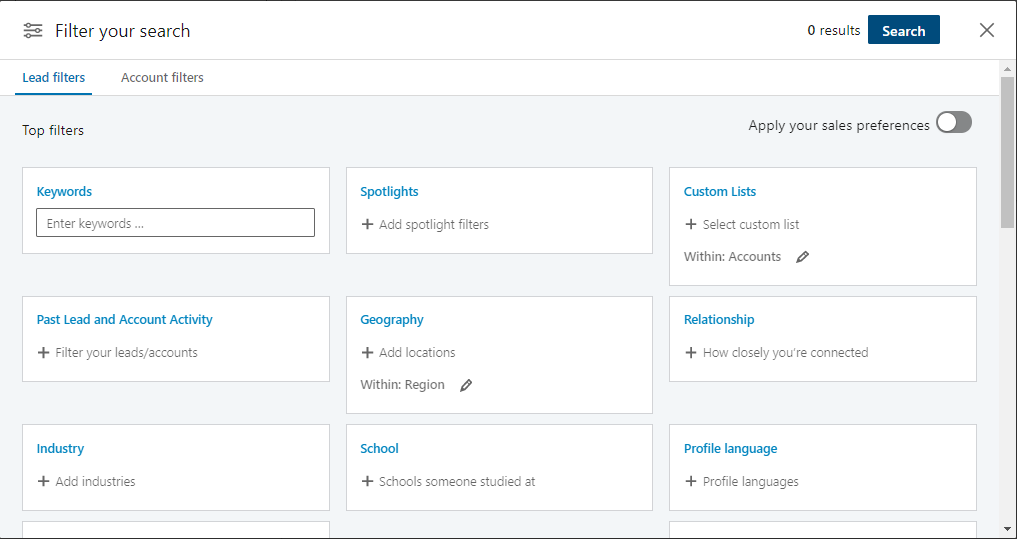 ---
Step 2: Review your results & Copy the Link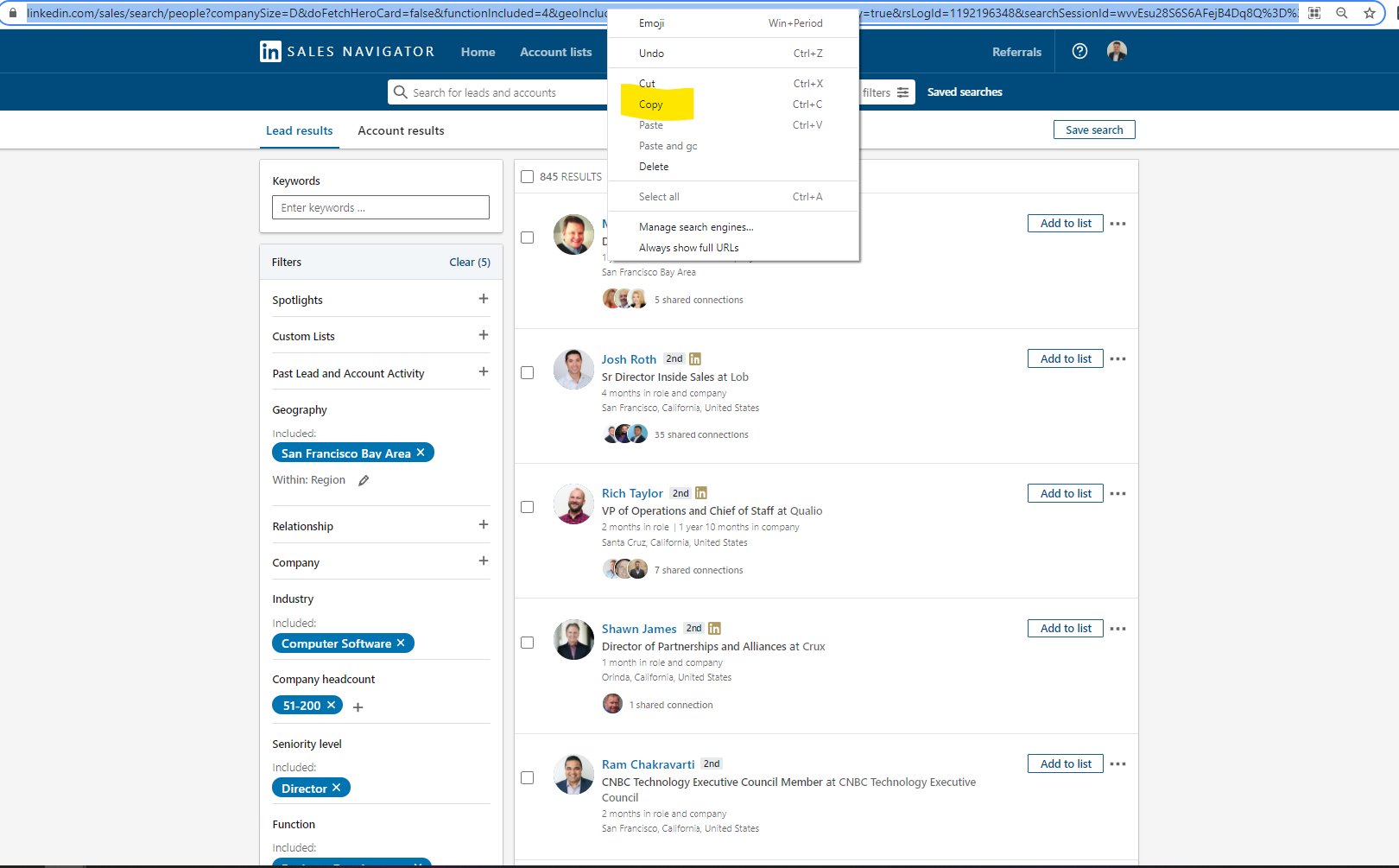 ---
Step 3: Paste the Link and Add the Search

---
Step 4: Start Campaign
---
KennectedReach Tips:
The maximum search size is 2,500 profiles. Sales Navigator shows 100 pages with 25 profiles each;

Use Keywords filter to hone and articulate a more defined list;

Target LinkedIn Group Members by using the filter options at the bottom.