Learn how to strategically utilize your job experience section on your LinkedIn profile using the information below.
---
(Last Edited April 11th, 2022)
LinkedIn Experience Section
Follow the video tutorial or continue reading the knowledge base article.
The LinkedIn Experience section is not a huge section - but it is very important. All of your job experiences need to be listed in this section.
---
What Needs to be Seen in your LinkedIn Experience Section?
In each experience, put about a paragraph about the company (at least 2 to 3 sentences)
Enter about 2-3 sentences about you and your deliverables in the company - this helps the person looking into your LinkedIn profile know who they are talking to as they read it (this may depend on the level of information you are comfortable sharing with your network/prospects)
The reason why you need to put all of your job experiences in this section is because you can use it as a commonality with someone that might be a potential lead

For example, say you were a manager at McDonalds. Someone could see this, and that would be something you might use to establish common ground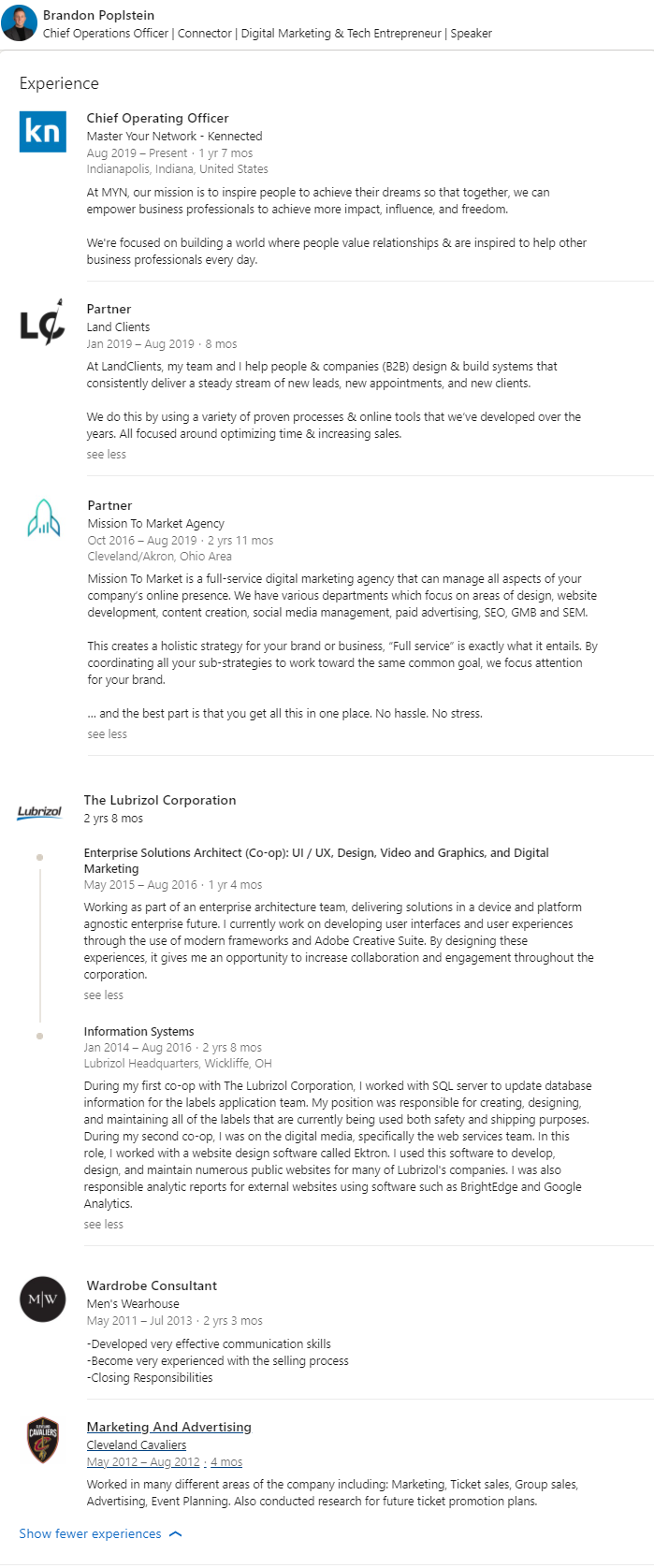 Note: If you have any questions regarding the "LinkedIn Experience Section", contact us at support@kennected.io or file a ticket on the top of the page