When KennectedReach Videos are sent you can optimize the landing page the recipient receives.
KennectedReach Video is now sent with a customizable landing page that lets you engage your prospects with customizable messaging and frictionlessly direct them to your CTA.

You can update your:
Heading
Description
Call-to-Action
Calendly link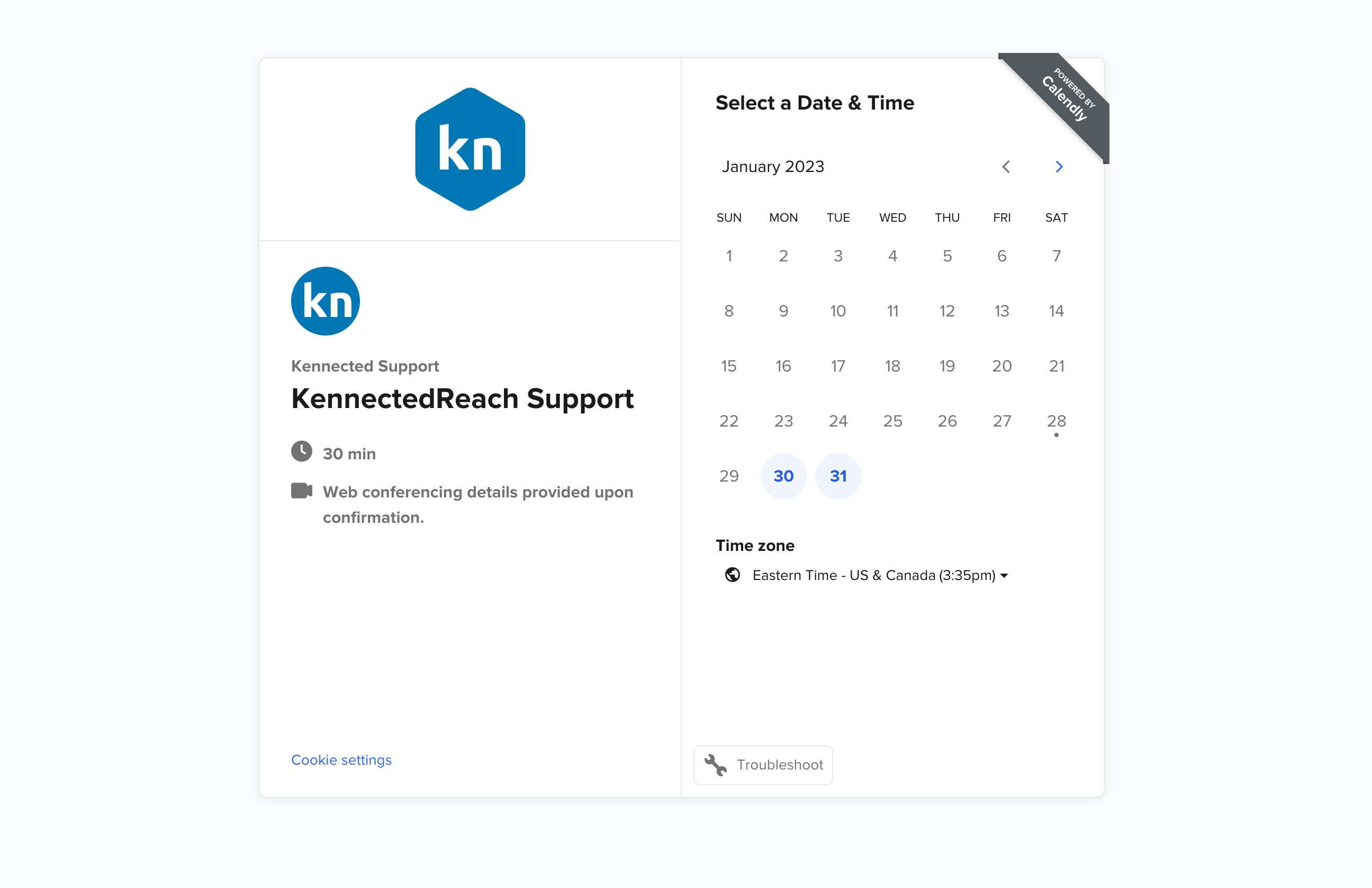 KennectedReach Tips
The more customization the more personalized your Videos feel.
Make your prospects feel engaged.
Add a Calendly link to get more meetings booked.