This is the first message and custom field on the KennectedReach landing Page. It's not required but adds a great opportunity to add a personalized introduction.
Adding a "Title" creates a bold customizable heading at the top of your KennectedReach Video Landing Page. This is a great way to engage your prospect using a variable directly from their profile to create and personalize your video introduction.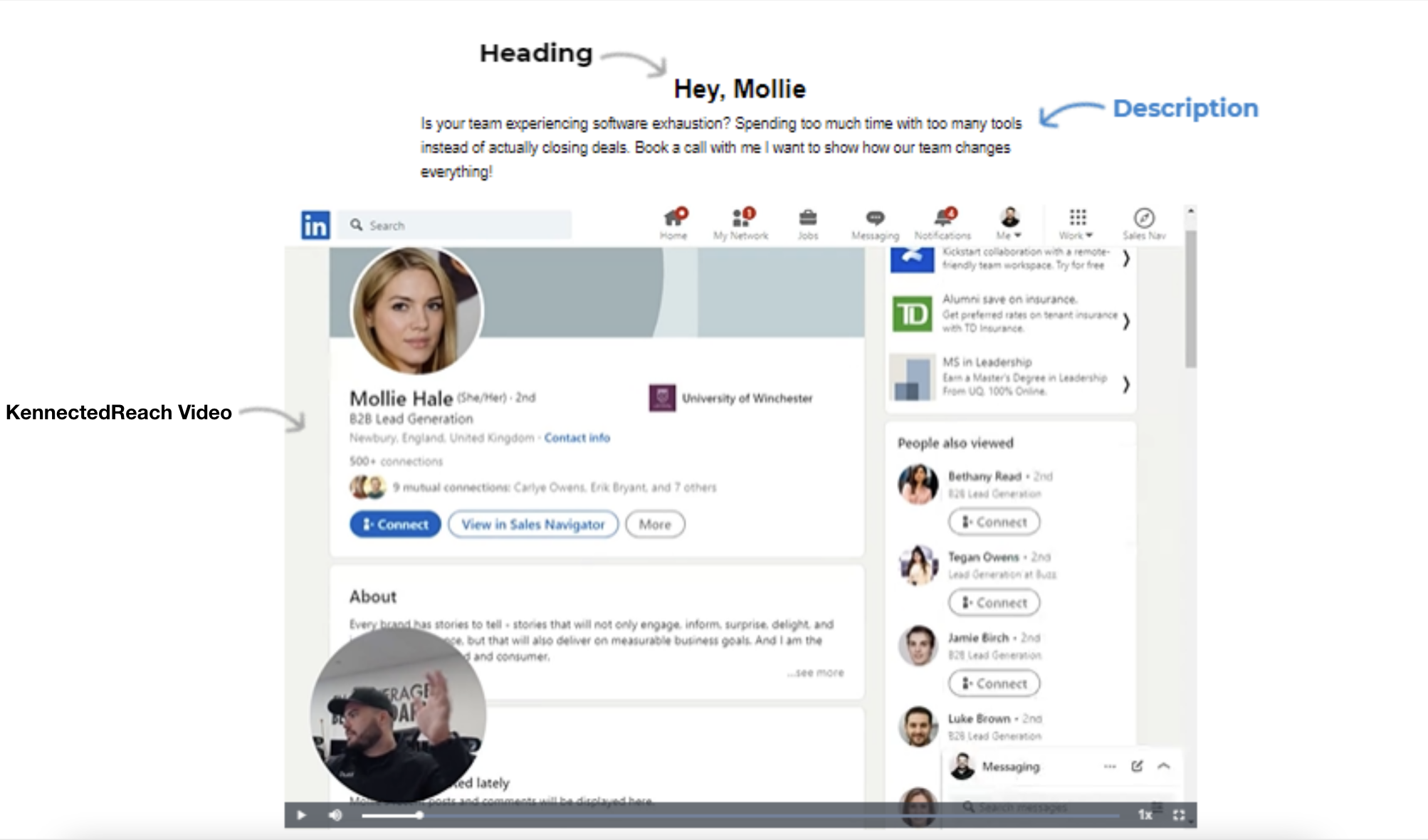 Adding a Title
Click on the Settings Cog (⚙️) to open your video Preferences panel.
In the fillable field under "Title" create your heading.
Click the drop-down to access more custom variables.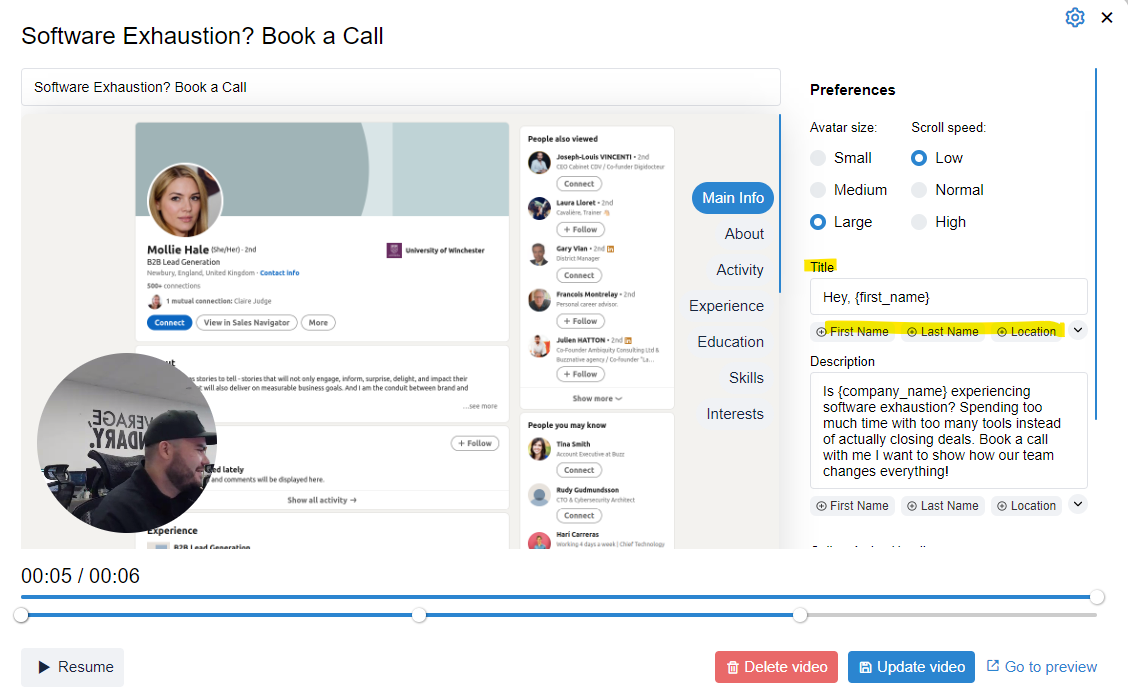 KennectedReach Tips
Keep it short! Keep it Sweet!
Once you have created your Title add your "Description".