Explanations of sync times for the inbox.
You see a reply on LinkedIn but don't see it in your KennectedReach portal. This is likely due to the sync delay between the two platforms. This measure is in place to help keep accounts safe, as constant syncing isn't natural.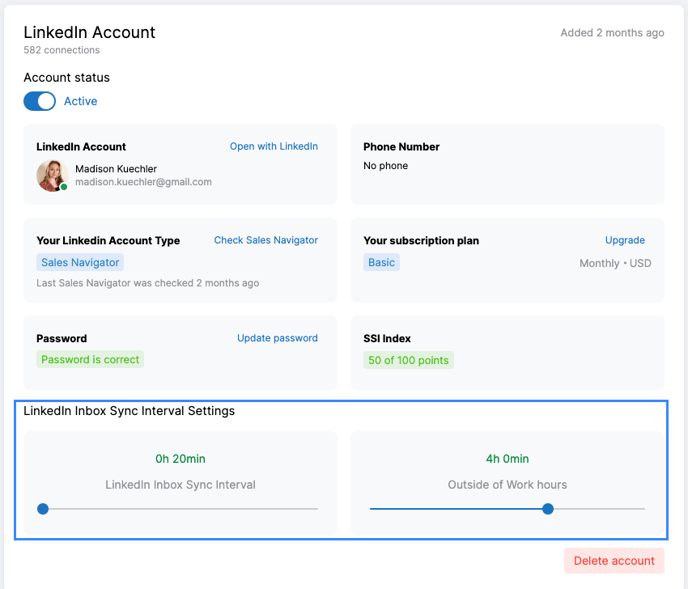 You may have noticed in your "Settings" tab that there are different sliders for "Inbox Sync Intervals." The default is for the inbox to sync every 20 minutes during working hours and every 4 hours outside of working hours. We recommend leaving these settings as they are for best practice, but they are adjustable.
If you see a new message and would like to sync sooner, you can refresh it inside the "Inbox" manually.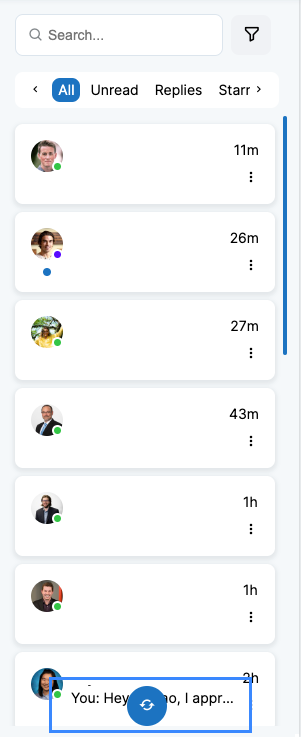 The refresh button is at the bottom of the inbox panel. Once you click on this, the software will complete the task it is currently on and then sync the inbox. It is not immediate upon clicking the button but should be done within a few minutes.
If you have manually refreshed your inbox but are still not seeing the reply within 10 minutes, please reach out to us at (support@kennected.io) so we can take a closer look at the issue.