Steps required to use a Saved Search URL as Target Audience in a Sequence
---
(Last Edited April 12th, 2022)
Saved Searches on LinkedIn requires an additional step to make it compatible with CloudKennect. In this guide, we will review the steps required so you can use your saved searches.
6 Steps:
1. Access your Saved Searches

2. Choose a Saved Lead Search

3. Notice the URL says "savedSearch", this is why the search is not compatible with CloudKennect.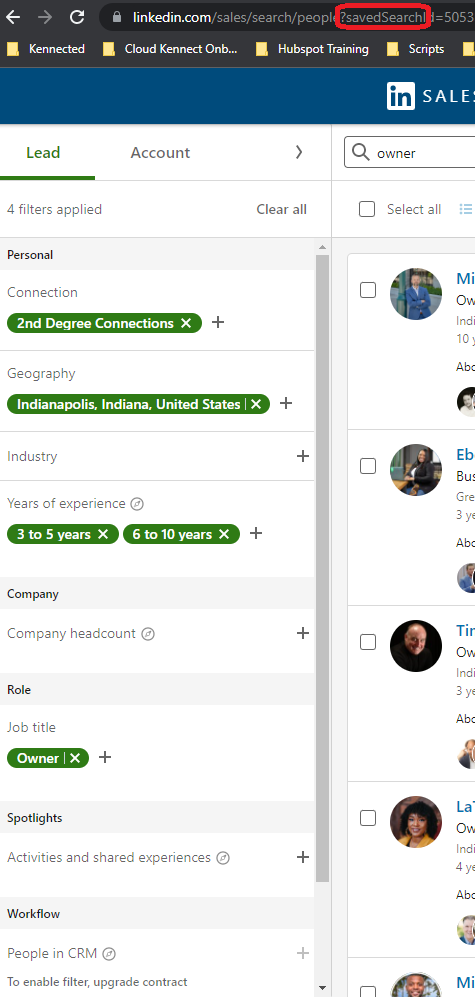 4. Remove any of the filters from the left side, this will reset the URL into a compatible one.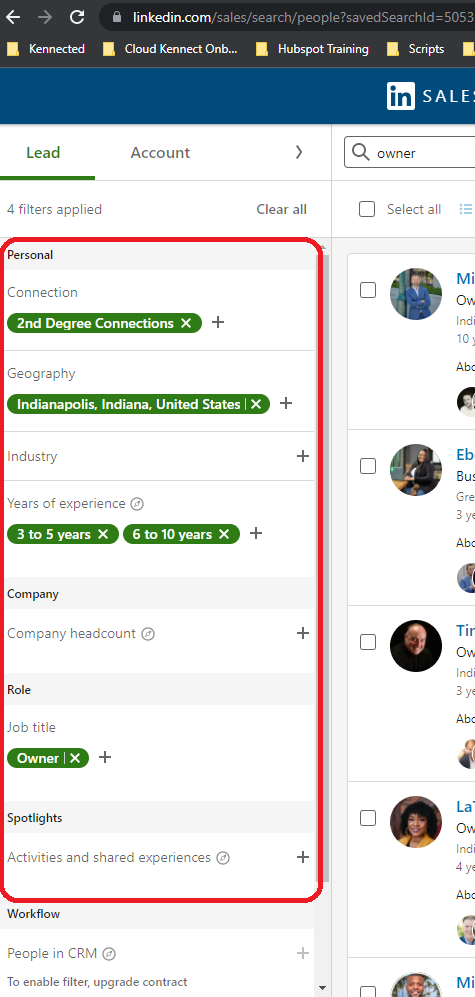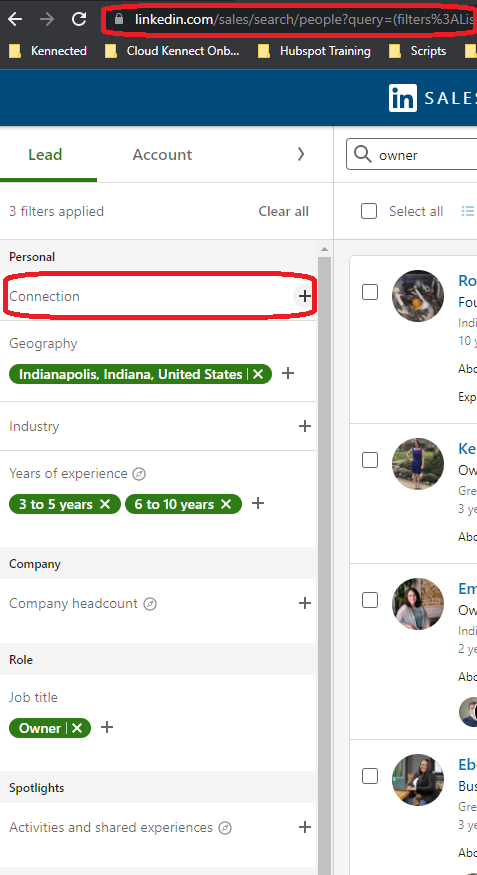 5. Re-apply the filter you previously removed.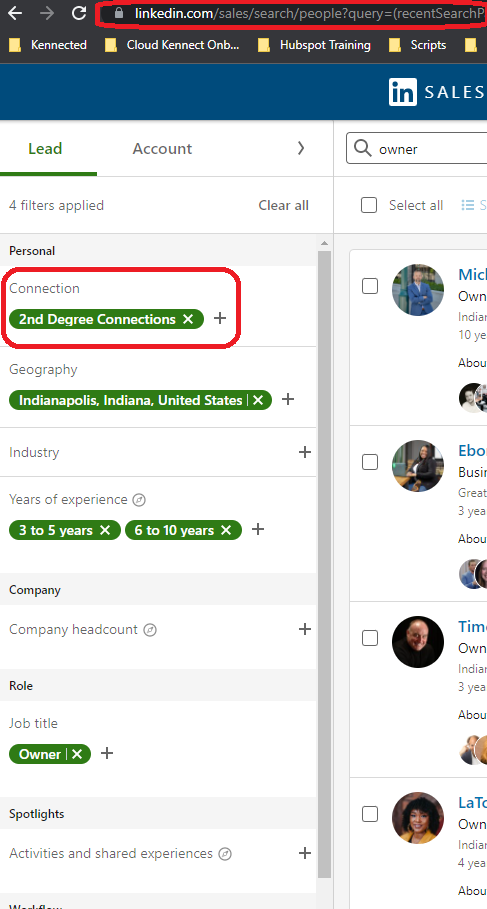 6. Copy the URL and use it in your CloudKennect Sequence

Note: If you have any questions regarding the "Saved Search" Sales Navigator feature, contact us at support@kennected.io or file a ticket at the top of this page