Use any Lead Lists from Sales Navigator in CloudKennect
(Last Edited April 12th, 2022)
Follow the steps below to use a Lead List in CloudKennect:
1. Go to Sales Navigator home page
2. Select Lead Filters

3. Click Lead + Lead Lists + Select the list of your choice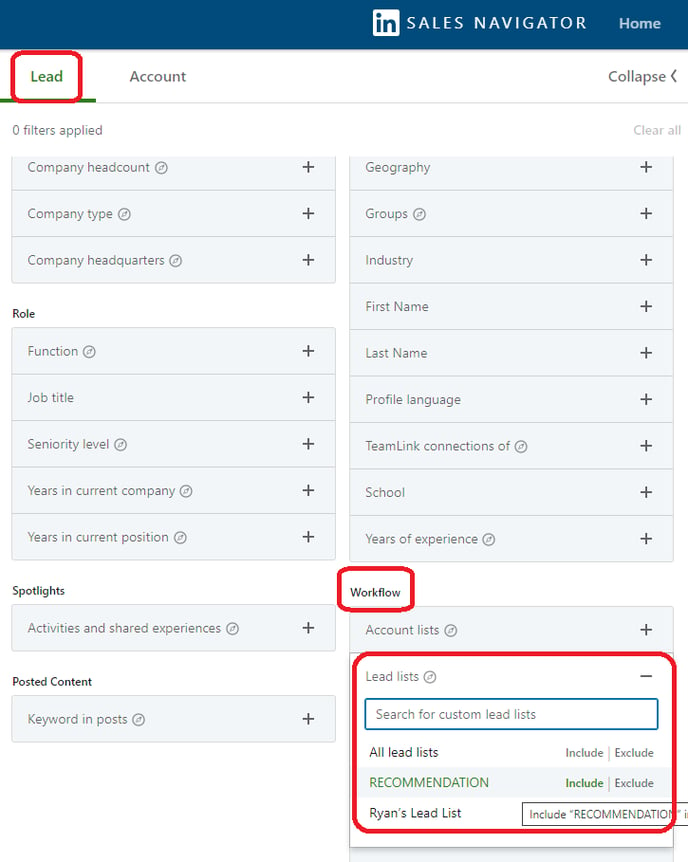 * In order to meet best practices - add the filters Connection (2nd Degree), place-holder quotations in the search bar (like this - "" ), and at least one Location.
4. Copy the URL and use it in your CloudKennect Sequence.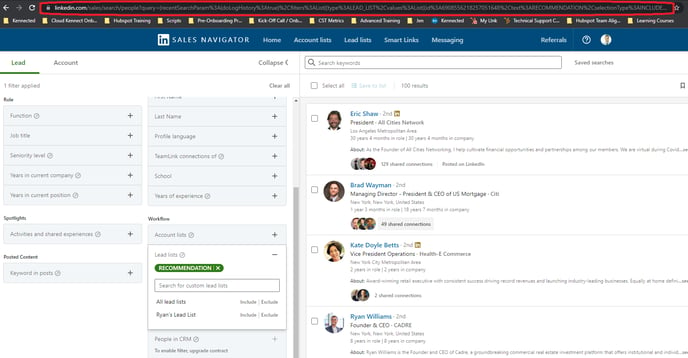 Note: If you have any questions regarding the "How to use a Lead List from Sales Navigator" feature, contact us at support@kennected.io or file a ticket on the top of this page