Enhance that personal touch with KennectedReach videos!
KennectedReach videos are perfect for boosting your chances of getting a response because they add to the personal feel of your message. By recording a video that includes a prospect's LinkedIn profile, they are far more likely to feel trust for your company and product.
You can create KennectedReach videos and add them directly to your campaign actions, or choose from KennectedReach video templates.
Or, if you'd prefer a different video format, you can also upload a prerecorded video that wasn't recorded within KennectedReach. To do this, follow the simple steps below.
1. Head to the "Templates" tab from the menu on the left-hand side of your dashboard.

2. Click on "My KennectedReach Videos" at the top and then on "Create Video".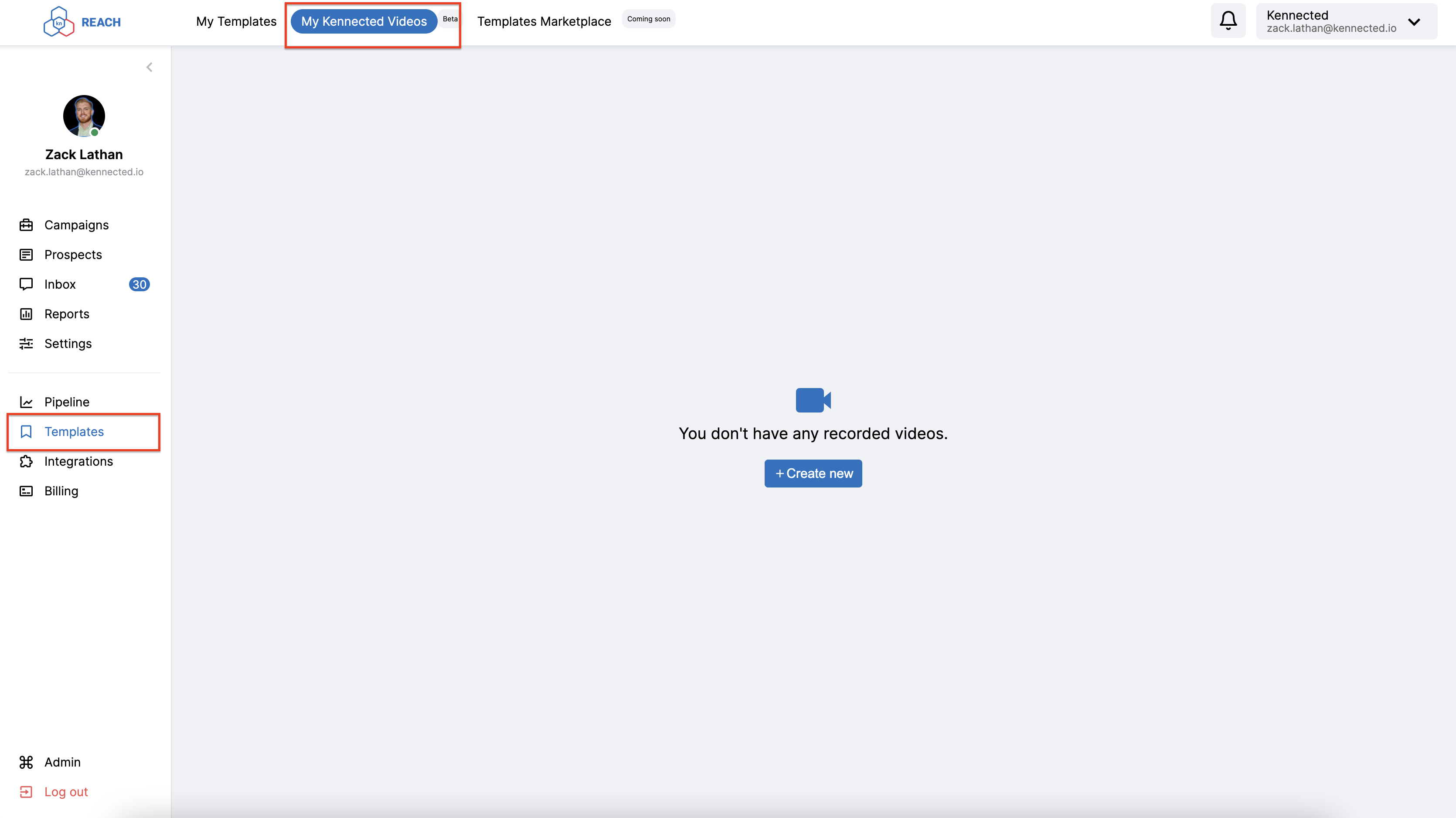 3. Scroll down to where you can start recording the video and instead click on "Upload".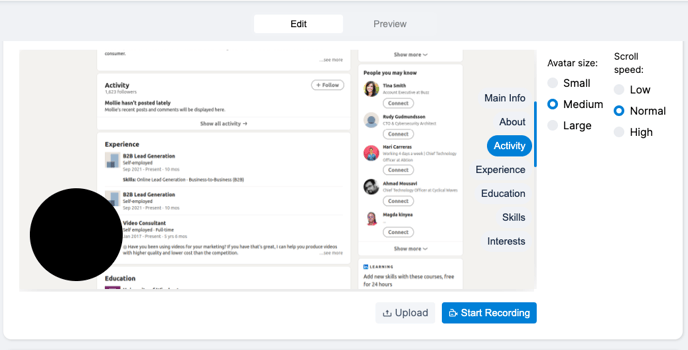 4. Choose the video you want to upload from your documents, upload it and click "Save" in the top-right corner.