Make those final checks before you send off your personal video!
KennectedReach video is a unique feature that lets you insert a personalized video alongside every message that is sent during your marketing campaigns.
You'll record a short video which includes a scrolling pattern across a LinkedIn profile (this is personalized with the profile for each specific prospect) and a small avatar of yourself to enhance the warm, conversational dialogue.
Once you've done creating your KennectedReach video, you'll most likely want to preview it first. Follow this guide to find out how.
1. Head to where you create your KennectedReach videos, by going to "Templates", "My KennectedReach Videos" and then "Create Video".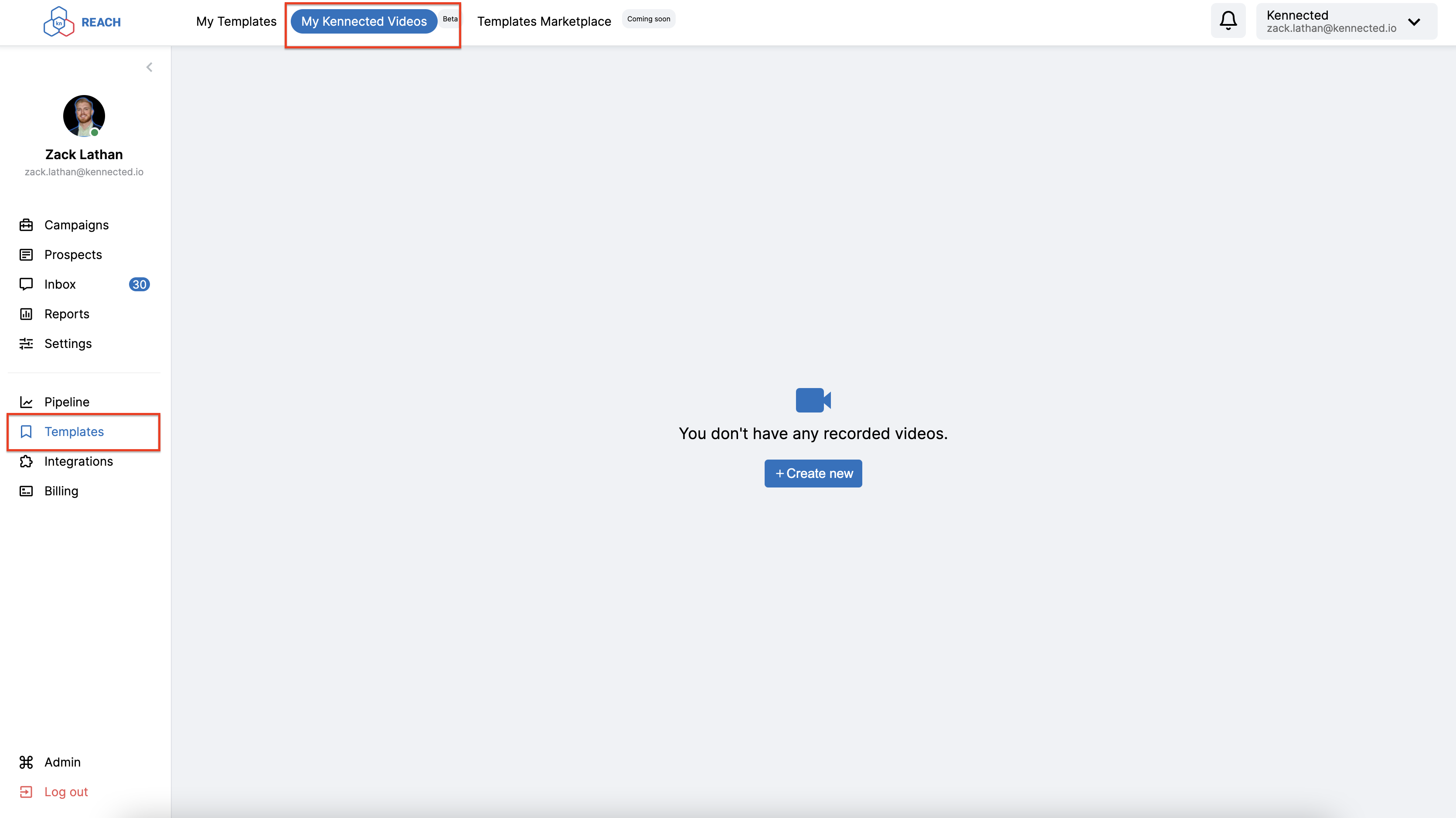 2. Input all the information to your video - like its title and subheading - and record your video.
3. Once you're happy with everything, click "Save" in the top-right corner, before scrolling back to the top and clicking on "Preview". 4. Then, select "Record Preview" and you'll send a request to KennectedReach to produce a preview of your video. Once that's done, it will appear here.