Looking to find specific prospects but can't work out how to filter the unnecessary ones out? Look no further than this guide.
So, you've compiled a big list of prospects - but how do you filter them for specific needs and campaigns? It's easy stuff, just take a look at the following guide.
Filtering your prospects
To filter your prospects, follow these simple steps:
1. On your home dashboard, click on "Prospects" - you'll find this in the menu on the left-hand side.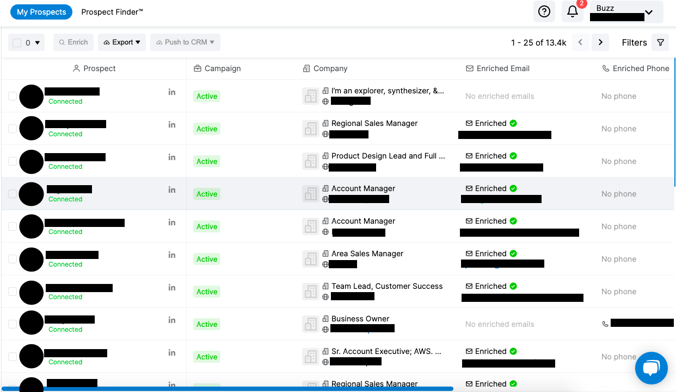 2. Now you're viewing your entire prospect list. Click on "Filters" in the top right corner to view a list of criteria that you can filter by.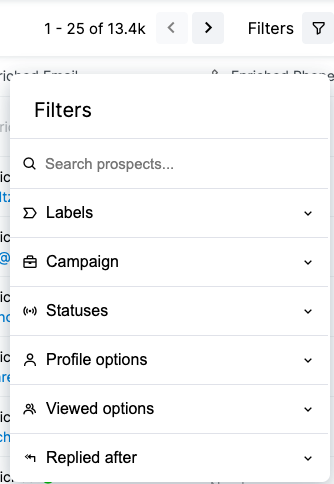 3. Select whichever campaign or label it is you want to filter by, and view the results.
Alternatively, you can instantly filter your prospects from the "Campaigns" tab. Simply click on any of the filters along the bottom of each campaign, such as "connected", "replied" and "lead". This will instantly take you to the prospects page and filter them according to the label and campaign you clicked on.
So there are multiple ways of sorting your prospects by campaign, label, status, and other factors. We hope you're enjoying how helpful KennectedReach is for finding new leads!