Learn about how to export your list of prospects from Kennected as a CSV file for use in your own database or other CRM.
---
Follow the video tutorial or continue reading the knowledge base article.
(Last Edited April 12th, 2022)
Exporting your leads might be helpful for you if you wish to create an offline database of all of your potential clients, create an email campaign or call someone you have recently connected with.
Go to the "Prospect Data" tab. By default, you will see ALL of the prospects' data from the invitations you've sent
The "Contact Info" will show incomplete data if they have not accepted your connection request.
If filtered by "Accepted"

, you'll be able to see the contact information of all of the profiles who accepted your invitation to connect. 9/10 will provide you their email, 3/10 will provide their phone number




Follow the steps below to export your prospects:
1. Click Export Leads

2. Filter by Accepted + Export Leads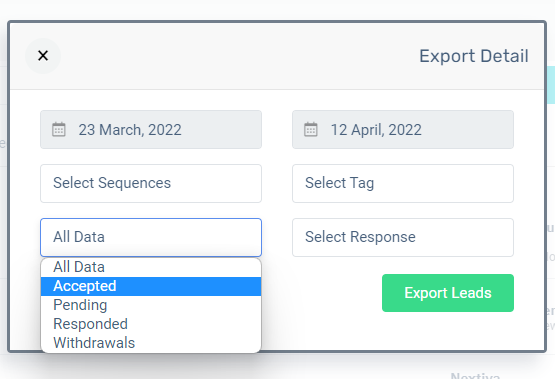 Insightful Tip:
Exporting your Data weekly, bi-weekly, monthly or quarterly will help you avoid any overlap.
Filter by sequence name, tag, or date
---
Excel File with Lead Info
Your CSV file will include Contact Email, Phone Number, and other fields.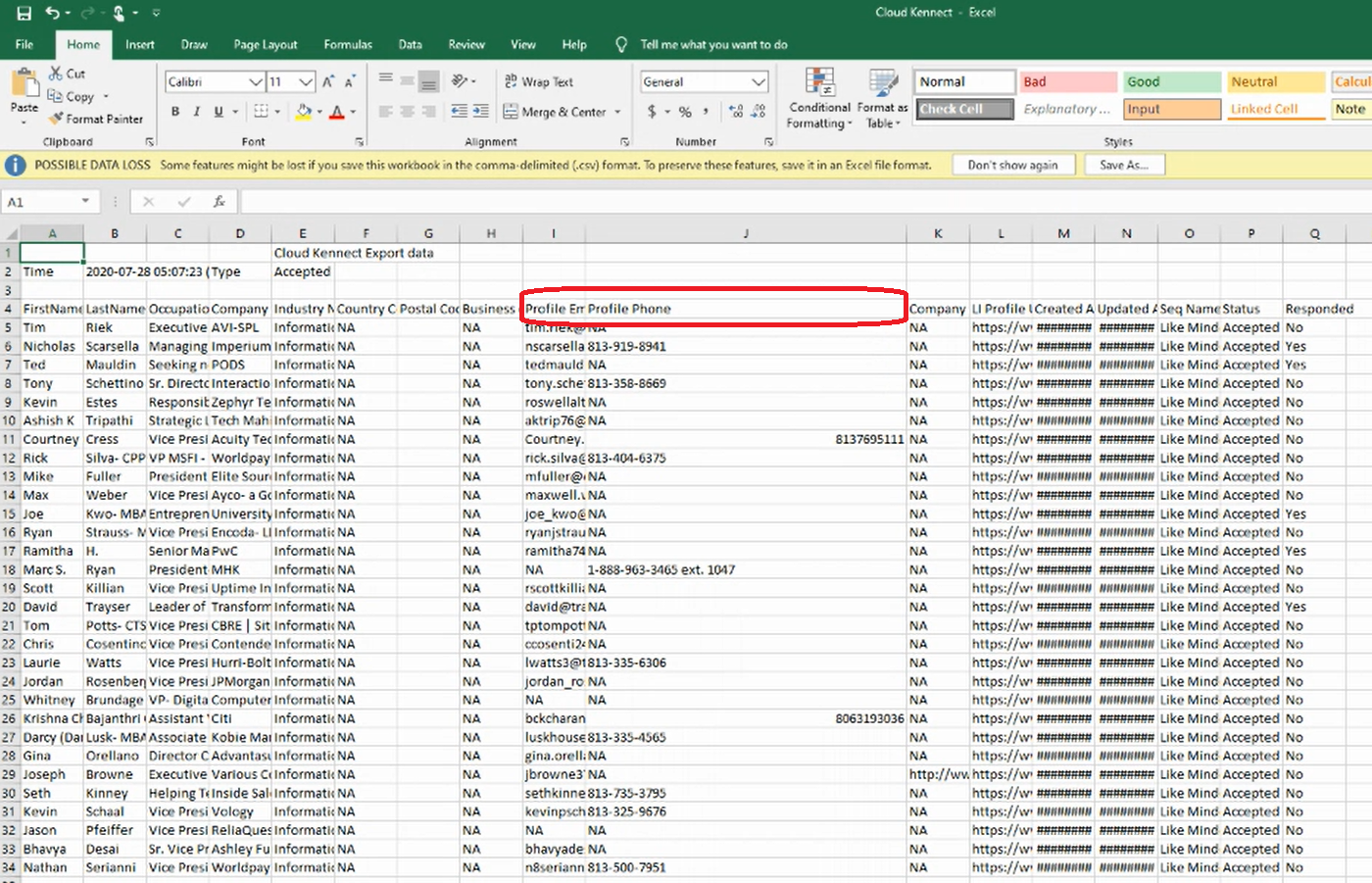 Note: If you have any questions regarding "How to Export Prospects", contact us at support@kennected.io or file a ticket on the top of this page