For quick replies and maximum efficiency, check out this guide on how to create saved responses.
Do you find yourself sending the same response over and over again to different prospects? It's a bit of a slug typing out the same thing again and again to individual people, isn't it?
Well, there's good news, as you can now create and save draft responses for use with whomever you want to respond to.
Here's how you do it:
1. From your dashboard, head to your inbox - just click on "Inbox" on the left-hand side
2. Click on the prospect you want to message and find the arrow symbol in the box where you type your messages
.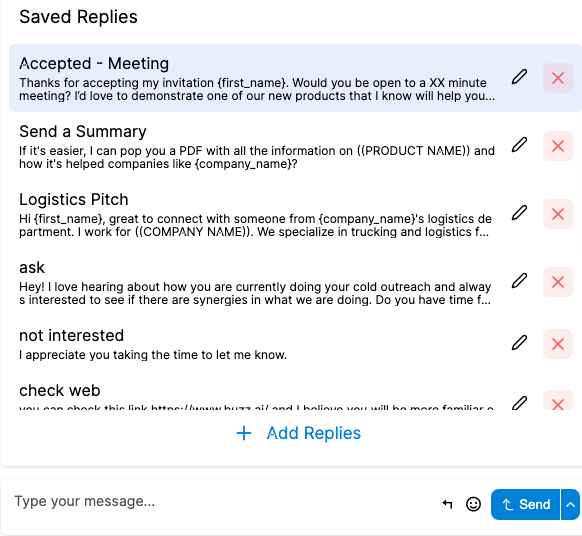 3. Click on this symbol, and you'll then see a list of your previously created saved responses. If you haven't created any yet, click on "+Add Replies."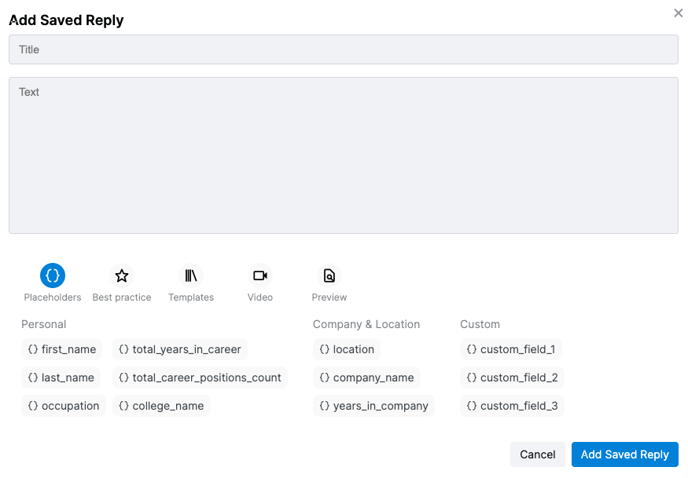 4. Give your saved response a title and then type out the message. When you're finished, click on "Add Saved Reply," and you're all done!
TIP: We recommend using changeable variables for your message for maximum efficiency!