The simple steps to integrating your CRM to be able to push contact information, create deals, and view or edit your pipeline from inside KennectedReach.
HubSpot and Pipedrive are currently the two CRMs we can natively integrate via oAuth. To get started, go to the "Integrations" tab, and scroll to or search for your CRM. Once you find it, click on "Connect."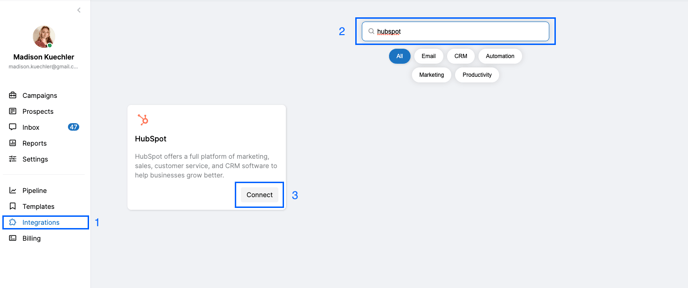 Once you click "Connect," you will be prompted in another tab to either sign in to your account or confirm the account you want to connect to.
Once you have selected or logged into your account, your integration will show you are connected by displaying the "Manage" and "Disconnect" buttons.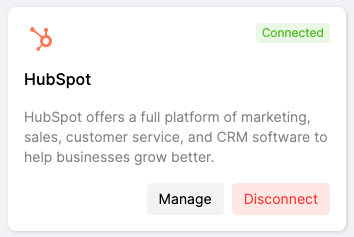 If you run into problems during the connection process, please reach out to us at (support@kennected.io).