Adding a KennectedReach video is a brilliant way to enhance your campaigns!
KennectedReach video is an exciting new way of boosting your marketing campaigns and increasing your response rates. Record a video and let Buzz automate its personality by tailoring the video to each specific prospect alongside a personal message.
To add a KennectedReach video to your campaign, simply follow the steps outlined below.
1. Go to your campaigns and click on "Create New Campaign" in the top-right corner.
2. Fill out the initial steps to create your campaign, including adding a title, searches, and sequence type.

3. Once it's time to add an action, select your desired action. Input your message, and select the "Insert KennectedReach Video" option.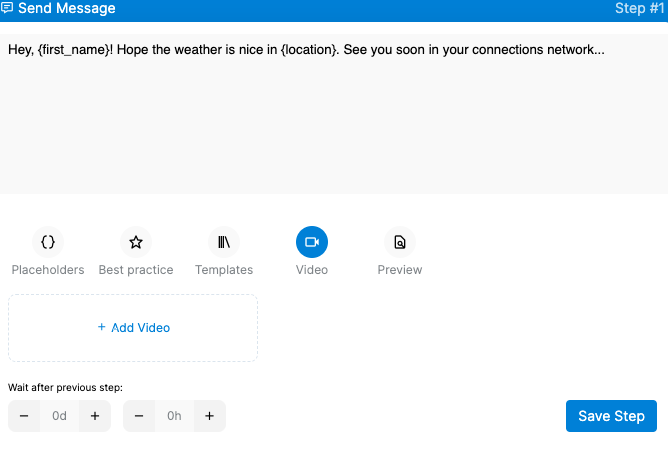 4. Select from one of your previously created videos or create a new video.



5. Finalize your action and repeat for additional actions if needed.