Our new CRM tool makes your life even easier!
KennectedReach has launched its new CRM tool that integrates directly within your dashboard and works alongside other CRM softwares that you've connected.
You can track your deals, manage your prospects, and monitor your wins and losses easily with KennectedReach's new CRM tool. Build pipelines within KennectedReach itself with just a few simple clicks, and create deals straight from your inbox as soon as you get that confirmation message from the prospect.
What's more, it's so easy to set up and use. Follow the guidelines below to activate the new CRM tool from KennectedReach.
1. Head to the "Integrations" tab, which you can access via the left-hand side menu on your dashboard.


2. Click on "CRM Integrations" at the top, and then on "Add CRM Integration".



3. Find the KennectedReach CRM integration and click the blue "Activate" button.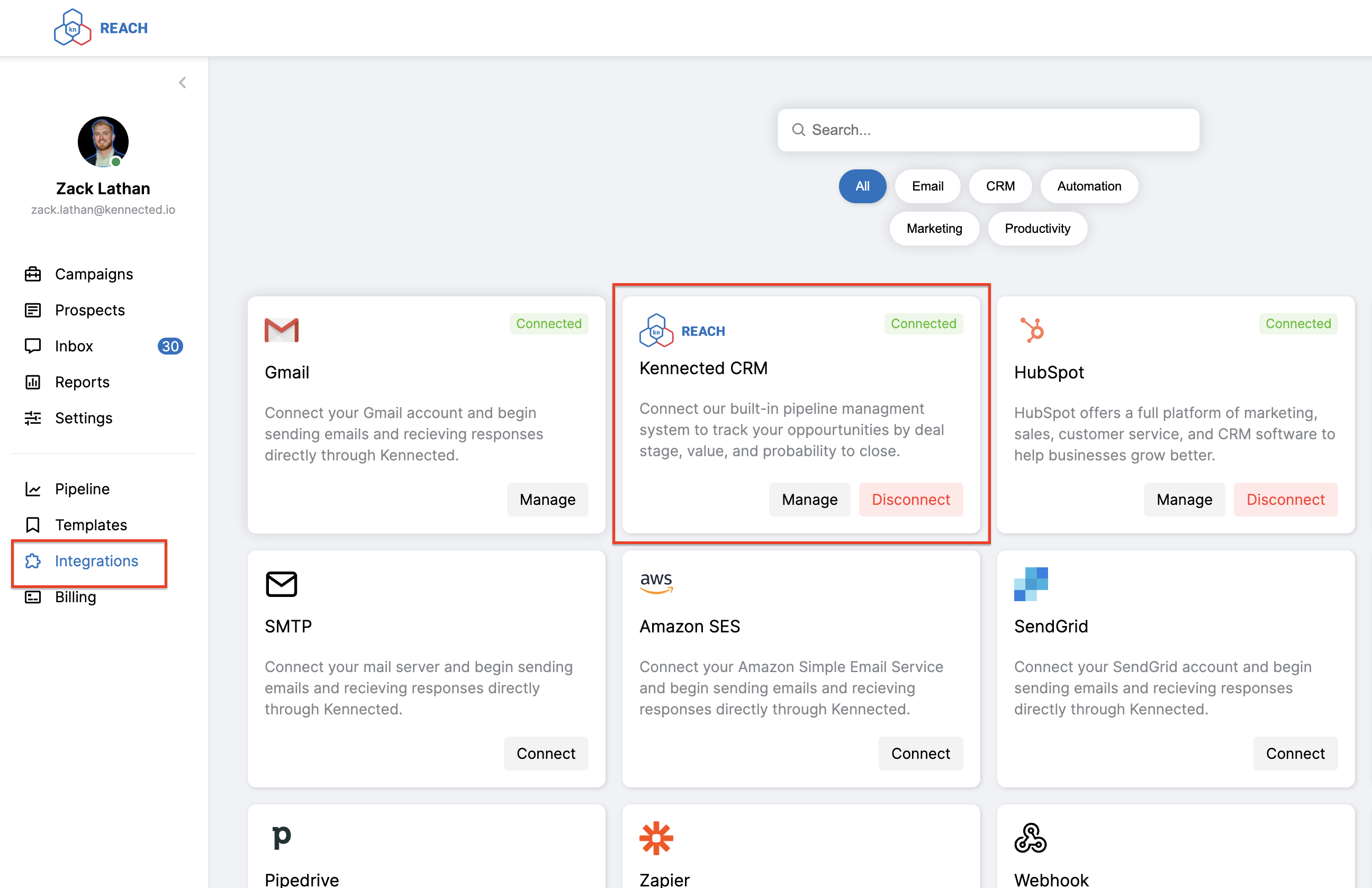 4. Once you've activated it, just click on "Manage" to start creating your pipelines.