Getting your KennectedReach account connected to your LinkedIn profile.
1. Once you're signed into your KennectedReach account (using Google Chrome), you can start the connection process by clicking "+ New LinkedIn Account" in the center of the screen. You can also find the option by clicking in the upper left panel where the connected LinkedIn account will show.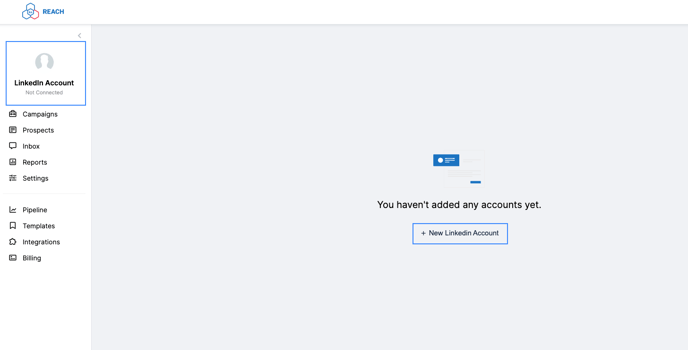 2. In the pop-up window, click "Get Started."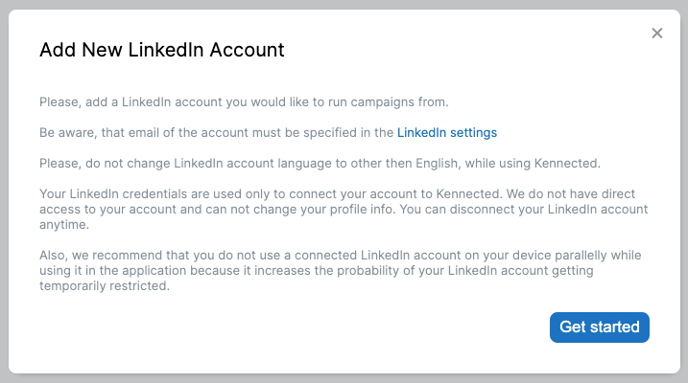 3. Choose your country (or the closest if yours is not listed)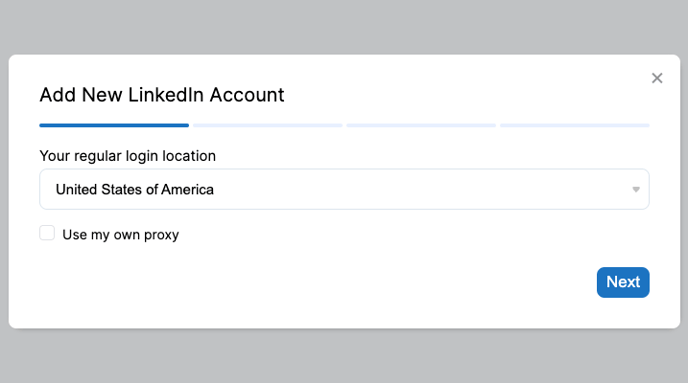 4. Selected your Time Zone and choose your Working Hours (this is the time frame that the software will run during)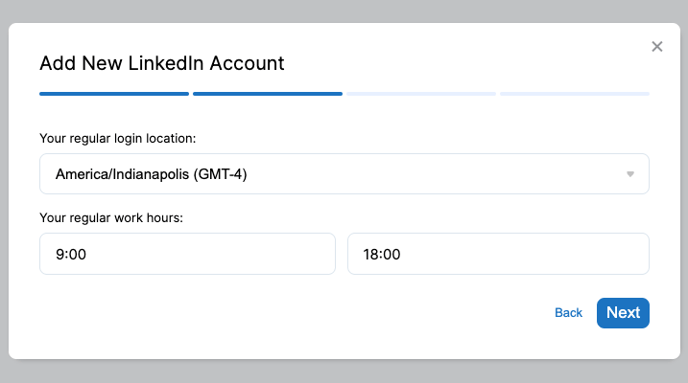 5. Enter your LinkedIn Log-In credentials. Please manually enter them even if they populate, as the auto-populated are typically inaccurate since you are not on LinkedIn's website.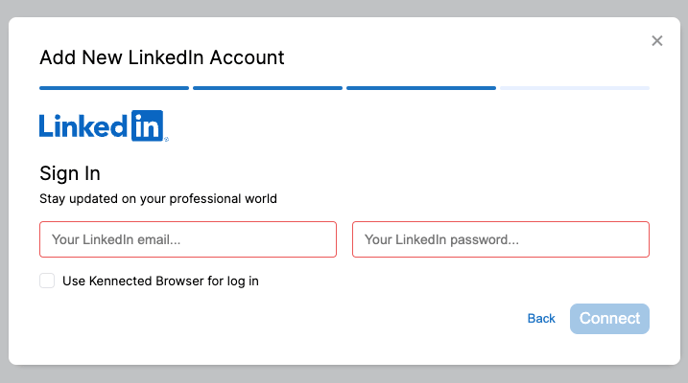 6. Once you click "Connect," you will get a loading screen. You are now waiting for an email from LinkedIn to be sent to the email you sign in to LinkedIn with. This will have a PIN that you will need to enter inside the platform. If you receive the PIN, but the window does not appear in KennectedReach for you to enter, try refreshing the browser.
It can take several minutes for the PIN email to be sent.
7. Once you have entered the PIN, the platform will start fetching your info. Within a couple of minutes, you will see your LinkedIn profile picture and a green dot indicating the connection.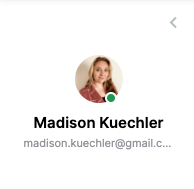 If you run into any issues during this process, please don't hesitate to reach out to us at (support@kennected.io) for assistance!