Zapier is an integration platform that lets you connect 1000+ web applications
Zapier is an integration platform that lets you connect 1000+ web applications. It means that you can use it to send data from Lead Connect to any other supported app. You can use it to send the information based on Events triggered like Invitation sent, Invitation Accepted, Invitation Withdrawn, Prospect Responded
What is a Zap?
Simply speaking, a "Zap" is a task that you want to be performed over and over again. For example, you can "add every prospect added by Lead Connect to SalesForce CRM". The first part of the request is the "Trigger", and the second - is the "Action".
When you create a Zap, Zapier will automatically check the trigger for new data every few minutes, and when the Zap triggers, Zapier performs an action.
What is a Trigger?
A Trigger is an event that starts a Zap. For example, if you want to add the event "Invitation Accepted" from Lead Connect to SalesForce CRM, lead connect will be calling your Zapier URL with the relevant data which will be the trigger.
What is an Action?
An Action is the event that a Zap performs. Following the example mentioned above, if you want to add every Accepted LinkedIn profile to SalesForce, "adding a new contact to SalesForce" will be the "Action" in this case.

This was all about the basic terms used while working with Zapier.
Create your 1st LeadConnect Zapier Integration to connect with your SaaS apps.
Step 1: Setup Zapier to Receive the data

Search and Select Kennected App.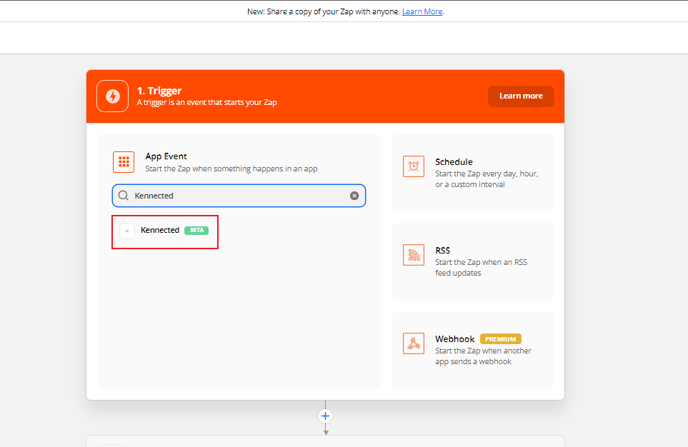 Select Sequence Triggers as Trigger Type and hit Continue.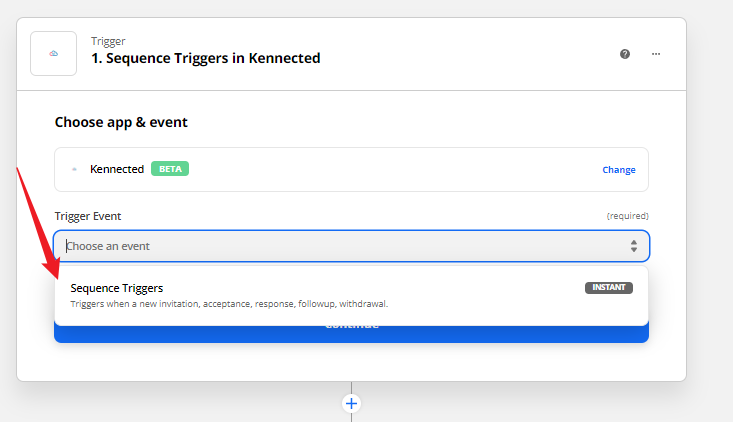 Connecting the Kennected Account to use.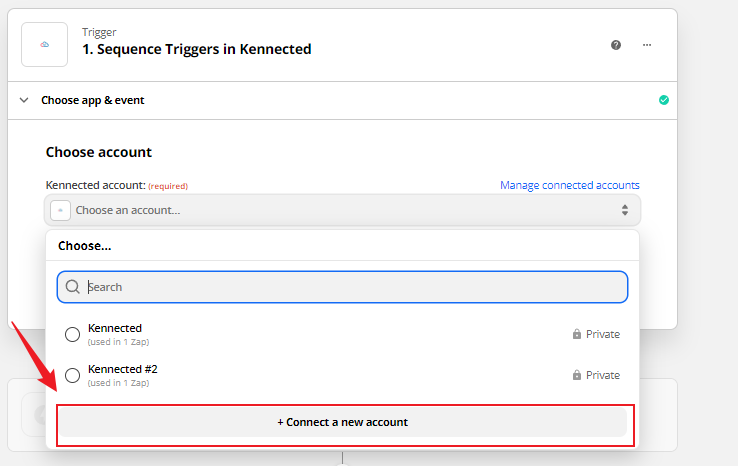 You will need to generate an API key (Cloudkennect) and Paste it on Zapier Kennected Account.
From Cloudkennect>Settings>Global Settings>Create.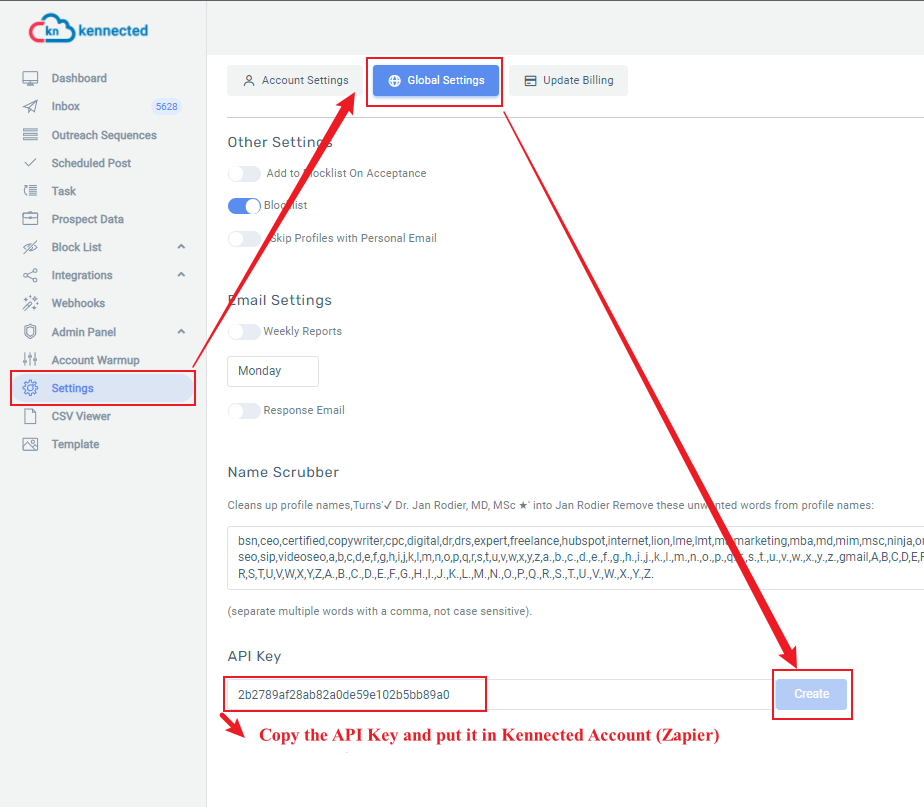 Paste the API Key generated from your account (Cloudkennect) and put it in Kennected Account (Zapier), click YES, Continue.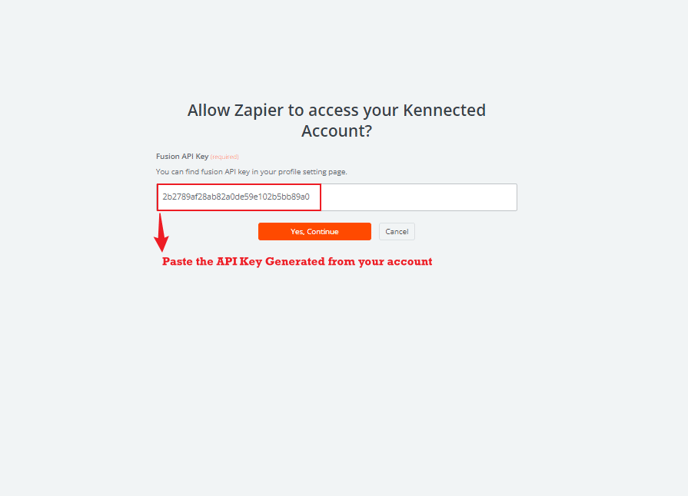 It would show you that the account is successfully connected to Zapier. Please click Continue.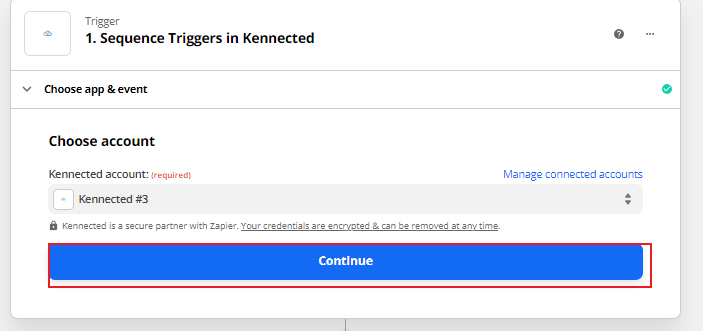 Then please click on Test Trigger.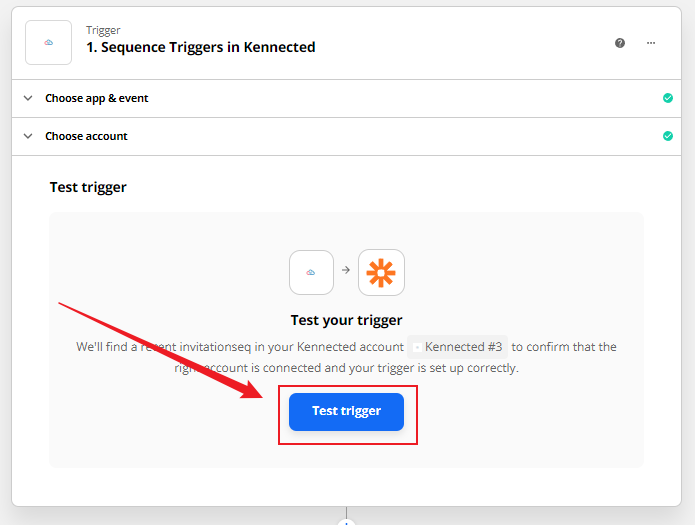 Then you should have this screen. It means that we've successfully linked the Kennected account to Zapier. Please click on continue.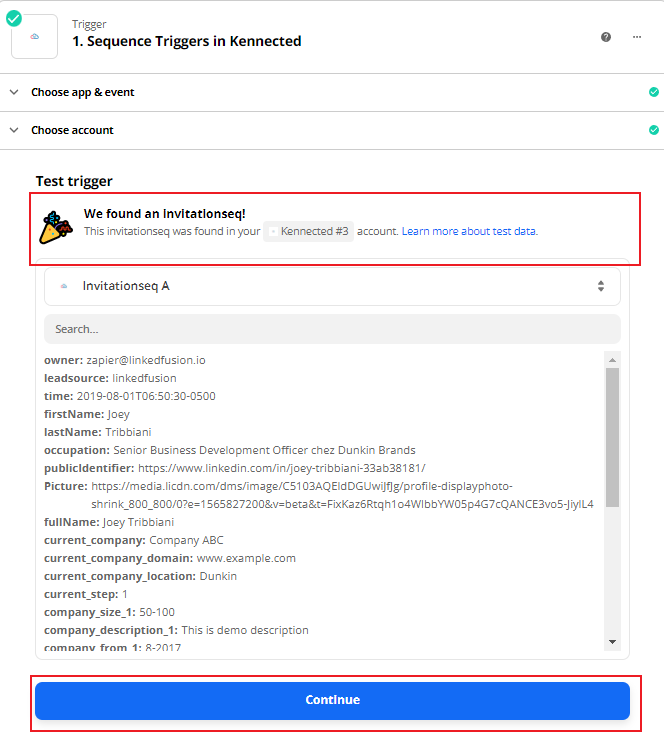 This will be the part on what CRM would you like to connect to Cloudkennect. Ex. Pipedrive, Surveymonkey, HubSpot, etc.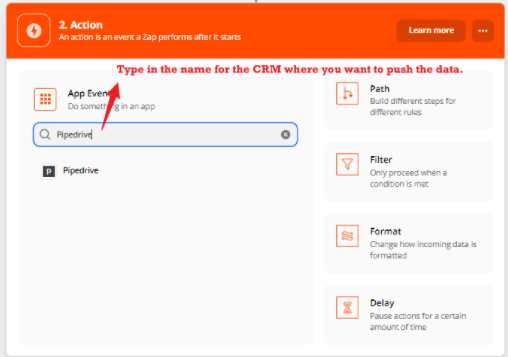 Step 3: Verify and Setup the Action
You can filter the data using the Types we are sending and trigger an action. You can use the Zapier path to have actions based on conditions as well.
💡 Please make sure to TURN on Zapier. Once it's complete.
Step 4: Selecting Triggers on your Sequence.
We have 5 action triggers to select from our sequence to push data to your CRM.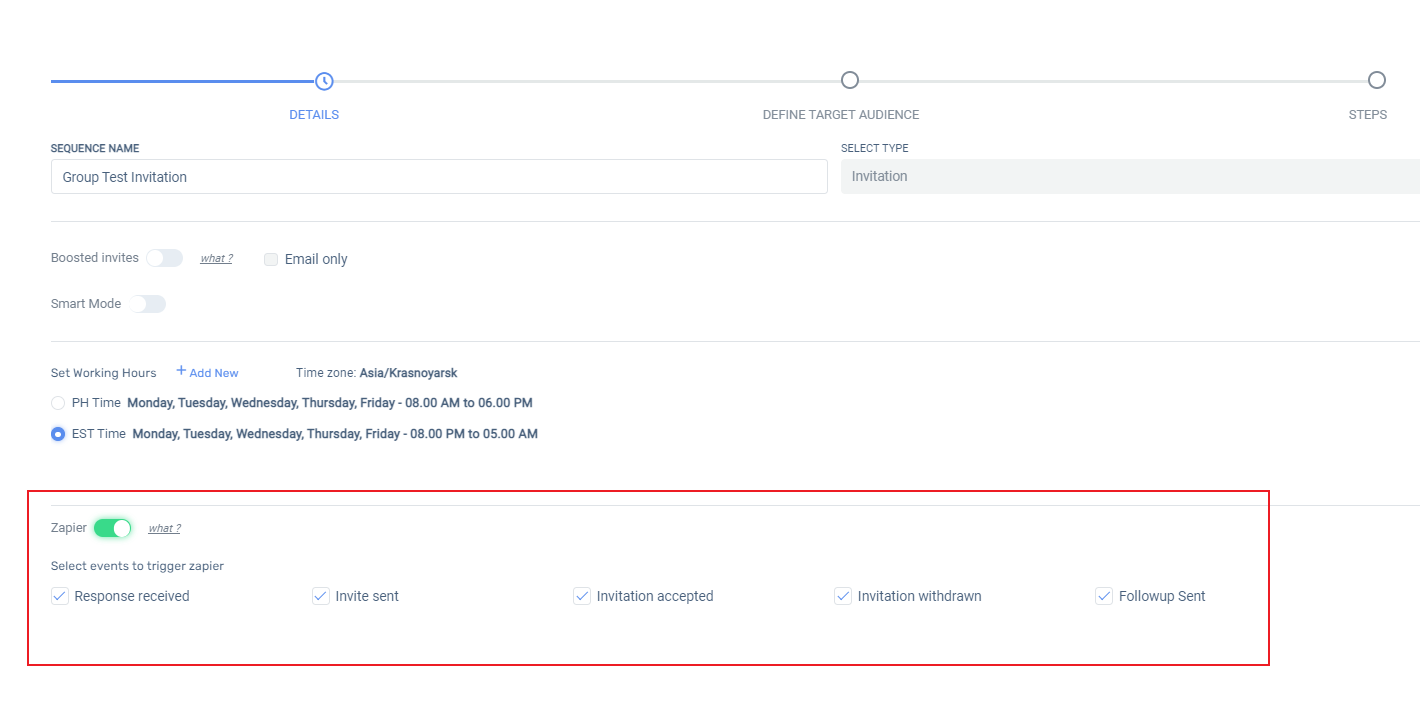 Response Received
Invite Sent
Invitation Accepted
Invitation Withdrawn
FollowUp sent
💡 Please make sure to TURN on Zapier and select Action Triggers on each sequence you want to push the data to your CRM.
Note: If you have any questions regarding "Getting Started with Zapier", contact us at support@kennected.io or file a ticket on this page