This will be a quick guide on how to reset your password.
FOLLOW THESE STEPS:
1. Go to https://app.cloudkennect.com/web/user/security/login. Beside the Password tab, hit the blue highlighted word (FORGOT PASSWORD?)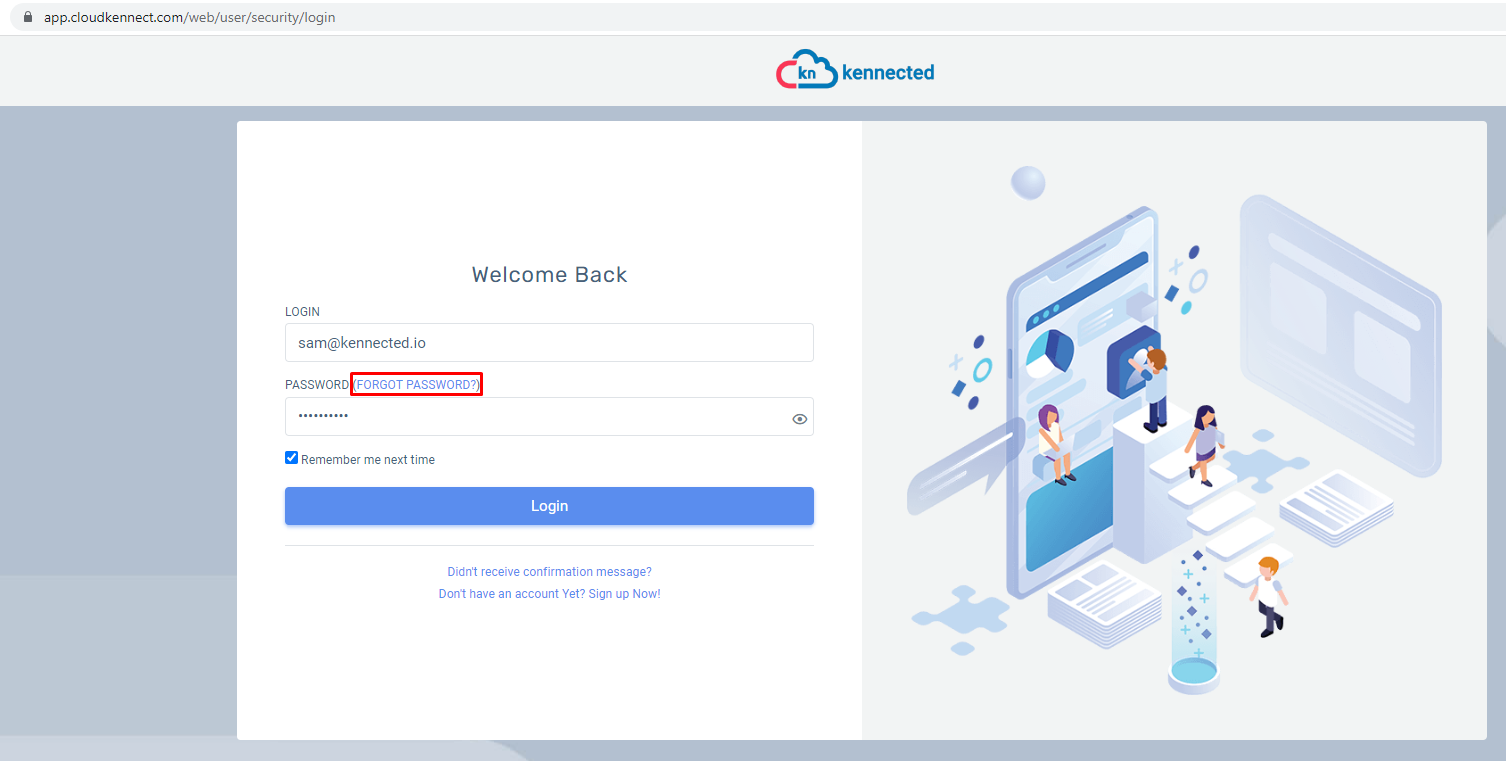 2. Once you hit FORGOT PASSWORD you will be redirected to a page to Recover Your Password. Put your password and hit Continue.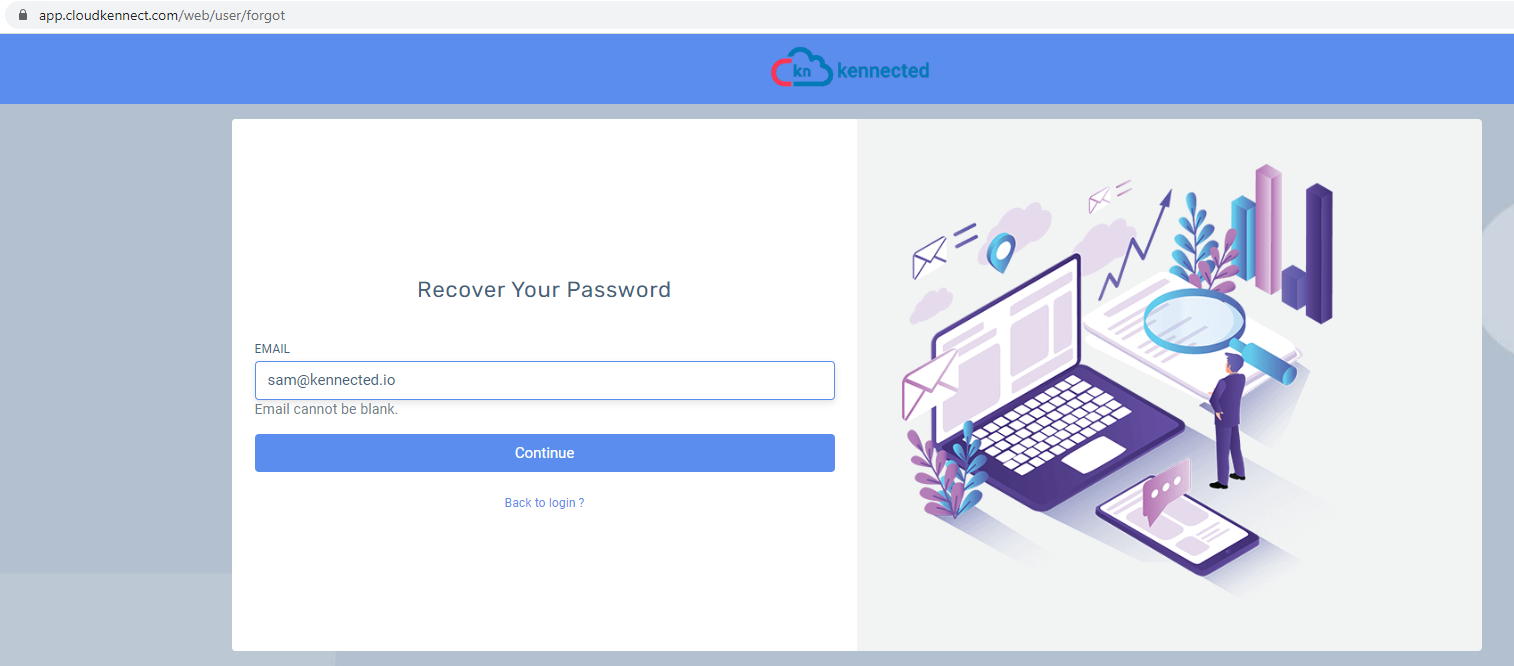 3. An email will then be sent to your registered email address. Click on the provided link and you will be led to change your password as needed.



4. Input your new password click on finish and login.




5. If after these steps, you are still not able to reset your password, please don't hesitate to contact us at support@kennected.io and one of our representatives will assist you out accordingly.