If you are encountering issues when attempting to enter a URL for a sequence, follow the steps in the guide below.
---
Why am I receiving an Error when I Enter the URL for my Target Audience?
This problem usually results from either not pressing "Enter" on your keyboard after pasting, or from entering an invalid link into the field.
To troubleshoot the issue, take the following steps:
Make sure you are pressing "Enter" on your keyboard after pasting in the URL
Related Article:

How To Create an Invitation Sequence ( 2nd & 3rd degree connections)

If you are using a SAVED SEARCH or LIST from LinkedIn Sales Navigator, create a new search with the target audience you are looking for. Your Sequence won't work with a saved search or list from Sales Navigator
Filter your target audience using these three basic filters: PEOPLE | CONNECTIONS | LOCATION
The following filtering differences for connections apply for the two types of sequences:
Invitation Sequence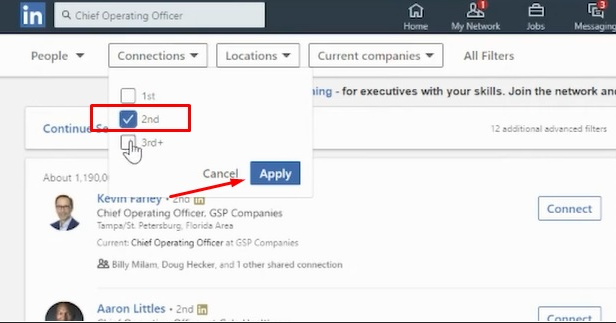 ---
Message Sequence

Note: If you have any questions regarding "Error Message When Inputting Target URL", contact us at support@kennected.io or file a ticket on the top of this page