Want to change an existing template, its easy!
Jump into the Templates tab, select KennectedReach Video, and make changes.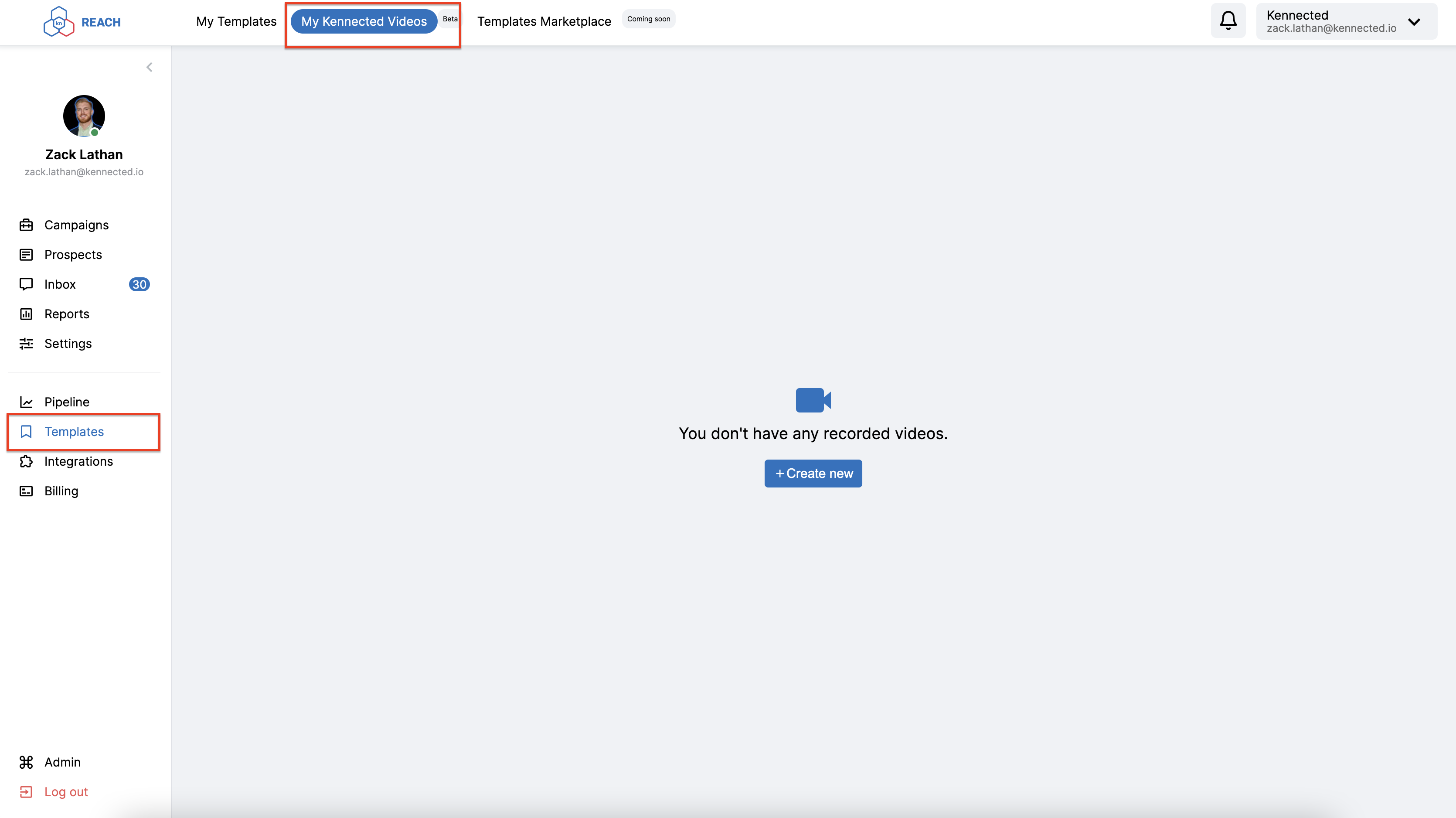 When editing a Video you can only change and remove the scrolling pattern.
If you want to change the Video or narration, make a new one - there's no limit to the number of videos you can create!