See information on Kennected's daily invitation limit as well as when those limits reset each day.
---
What is my Daily Limit?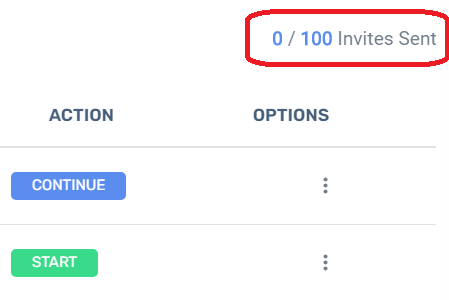 Your daily limit can be any of 30, 60 and 100 sent invitations per day
This number will vary depending on your current monthly plan with Kennected
To view your current number sent out, go to your CloudKennect Sequences page
The number will appear in the top right above your sequences
---
When do Daily Invites reset?
Your daily limit will reset every 24 hrs. The moon icon next to each sequence will show you the cooldown time remaining before they will begin sending out invitation again. The moon will also show next to a sequence that is currently outside of its set working hours.

---

Note: If you have any questions regarding the "Daily Limit Reset" feature, contact us at support@kennected.io or file a ticket on the top of this page