Learn how to effectively use the CloudKennect built-in CSV viewer.
---
What is the CSV Viewer?
Follow the video tutorial or continue reading the knowledge base article.
(Last Edited April 12th, 2022)
The CSV viewer will show the sequence name associated with the file you uploaded, and will also show the number of remaining prospects that invitations need to be sent out.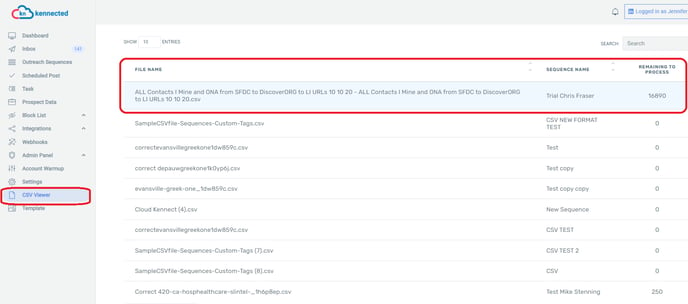 You'll be able to view all contacts or prospects associated with that file in the CSV viewer.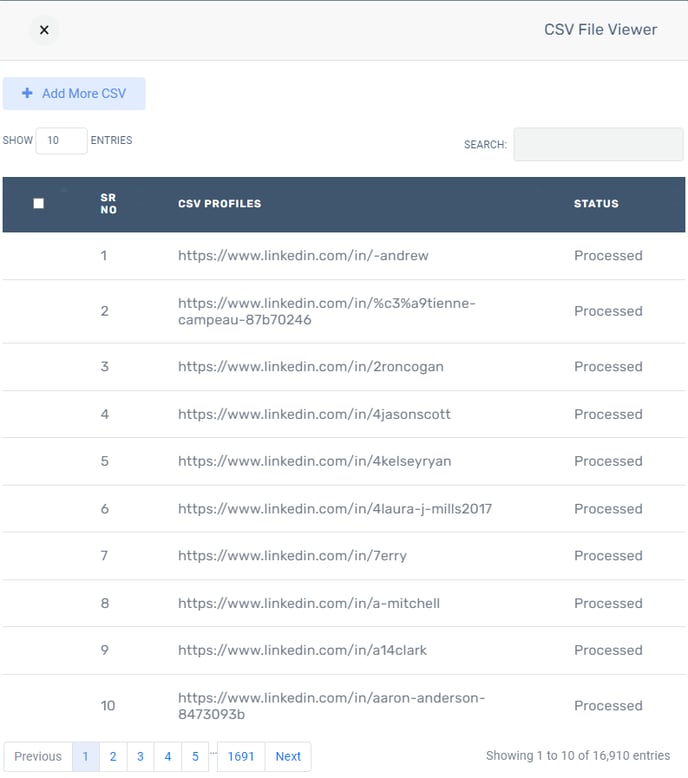 Note: If you have any questions regarding the "CSV Viewer", contact us at support@kennected.io or file a ticket on the top of this page