You've got an idea for a campaign, but how do you add copy to it? Find out in this handy guide.
Before you begin a campaign, it's vital that you consider what kind of copy to use to produce the best results and ensure the maximum response rate.
You can get a sense of the best copy to use by checking your ideal customer profile (ICP), which will also tell you which factors you should target.
How to add copy to your campaigns
Once you've followed the first few steps to create your campaign, you'll want to insert your copy. When the time comes to add actions to your campaign, follow these few simple steps to add copy:
Select the type of action you want. This could be sending a connection request, a direct message, or an email.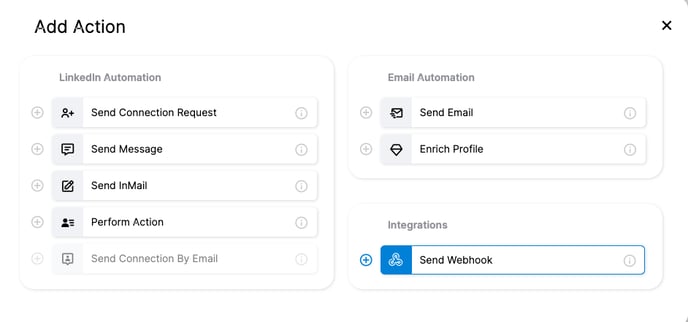 2. Insert your copy in the space provided. Make sure to use different automated variables depending on your target audience. See this guide on using KennectedReach templates for more information.

3. Adjust the delays on your actions so that your copy doesn't overload your potential customers.

And there we go, your copy has been added to your campaign and is ready to be sent off!